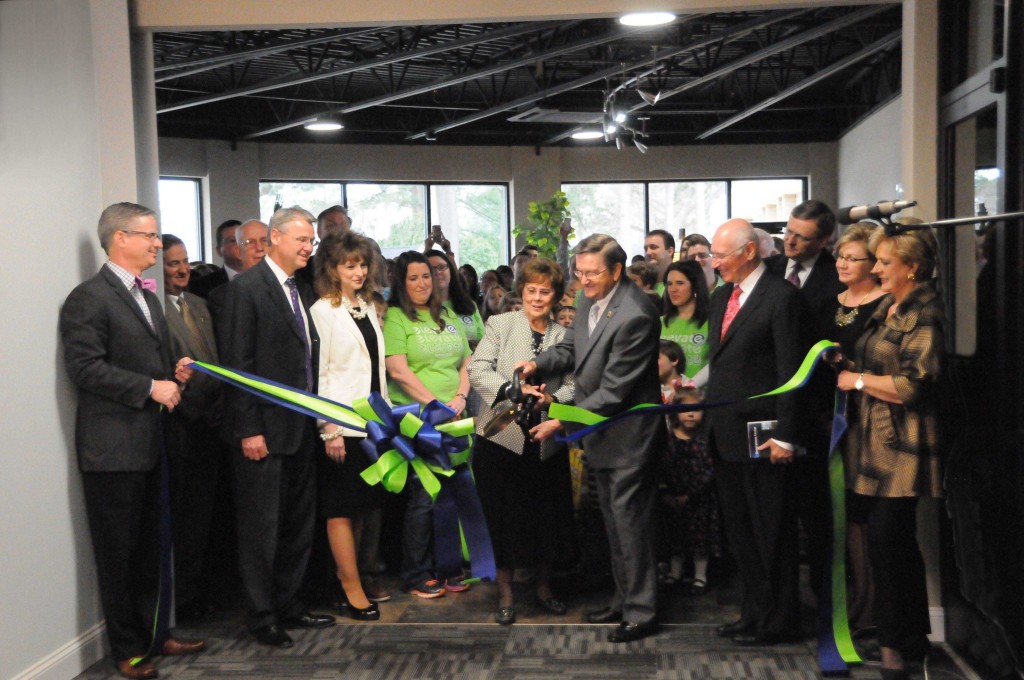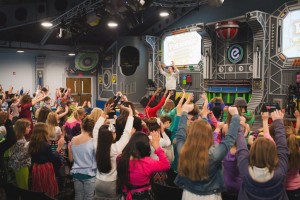 Sunday, March 22nd marked a historic day for the already historical First Pentecostal Holiness Church in Goldsboro, North Carolina. Pastor Bill Rose and the First Church team dedicated their new Generations Children's and Student Center during a special service, welcoming First Church attendees and guests alike into the state of the art building.
The Center, a 2.5 million dollar, 21,000 square foot building, was created by contractor Jim Heidenriech with set designs from Boyce McKinney Creative Services, Stanley PHC attendee and set designer of the movie E.T. Each room has been created specifically to engage the imaginations of its inhabitants, including a space ship themed classroom, a tree fort, and a puppetry stage.
Many honored guests were invited to the dedication service, including Bishop Whitfield, Superintendent of the North Carolina Conference and former Pastor of The First Church, Danny Nelson, Assistant Superintendent of the North Carolina Conference, and North Carolina Discipleship Director Jon Oliver. Bishop Tommy McGhee, Executive Director of Discipleship Ministries, and Dr. Doug Beacham, Presiding Bishop of the IPHC were also in attendance, as well as many government and state representatives, including the sheriff of Goldsboro.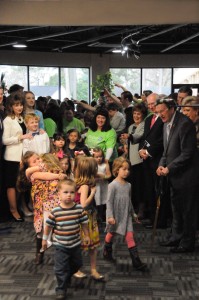 Bishop Beacham wrote about the dedication service on Facebook, stating:
"This is the historic "first" church established by A.B. Crumpler in 1898 and is considered the "mother church" of the IPHC. Pastor Bill Rose and his staff have led this congregation to the forefront of innovation and effective service to their community."
The building includes spaces for both Elevate Kidz and R12, First Church children's ministry and student ministry, with rooms for Middle School and High School services as well as four Worship centers.
"What a blessing to be asked by Pastor Bill Rose to participate in the dedication of their new Generations building," stated Bishop McGhee. "The First Church is to be congratulated for their vision and investment in ministry to Children through Young Adults. This fantastic new facility will enable them to truly lengthen their cords of ministry into their city and region".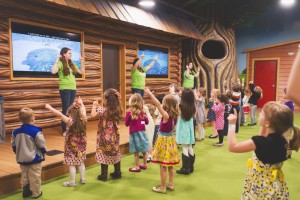 The dedication service included worship led by Christian artist Meredith Andrews and a "Celebration Lunch" with tours of the new building conducted after lunch. The Center was a two year process, with one year of planning and one year of construction, and can host up to 500 students at a time.