Accelerant 2016 was a successful weekend with 2,700 student, leaders, and families attending. The 3 day event took place in Gatlinburg, Tennessee at the Gatlinburg Convention Center, January 29-January 31.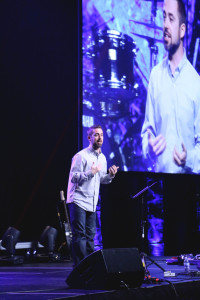 Friday morning  saw thousands of students rushing into the Gatlinburg Convention Center for worship with Desperation Band and a message from Student Ministries Team Leader and Whitnel PHC Student Ministries Pastor, Stephen Jones. Stephen spoke on the 2016 IPHC Core Value, "We Prayerfully Value Holiness", using Joshua 3 and 1 Samuel 7 passages to encourage students to a life of holiness.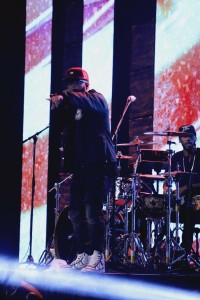 The day culminated in a concert that night with Christian rap artist Andy Mineo. As Andy jumped from the stage into a giant crowd of jumping students, surfing along their raised hands, the bass thumped wildly alongside each attendee's heart beats.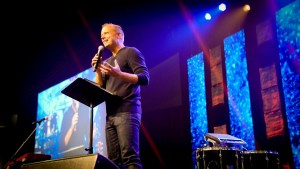 Saturday morning began bright and early with a breakfast meeting for student pastors and leaders at the Greystone Lodge in downtown Gatlinburg. Matthew Barnett, co-founder of the Dream Center and senior pastor of Angelus Temple, shared a time in his life when he felt drained and burnt out with ministry. Pastors and leaders across the room were nodding along in agreement as Matthew encouraged them to, "change from a "I have to" mindset to a "I get to" mindset. Matthew then went on to speak to the rest of the Accelerant attendees during the Saturday morning service.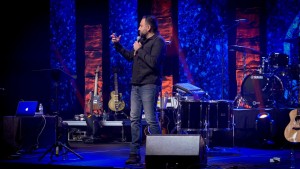 Saturday evening brought author and visionary David Nassar to the Accelerant stage to share his personal testimony. The crowd was kept enthralled as David alternated between tear-inducing jokes and heart wrenching truth. The altars were filled as students responded to David's story and the love of Christ.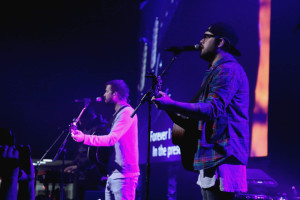 Sunday morning's service brought David Nassar back one more time with a message from Isaiah 6. After ending with a final altar call with Desperation Band, youth groups headed out Sunday afternoon for the drive back home.
images c/o of IPHC Communications and Kaleigh Bishop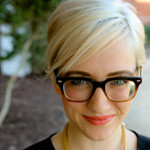 Kaleigh is a graduate of Southwestern Christian University and a born-and-bred Oklahoman. Since 2011 Kaleigh has worked in the Discipleship Ministries Department of the IPHC, specifically in Student Ministries. Her areas of expertise include graphic design, social media marketing, writing, promotional design, typography, and event planning. Kaleigh currently occupies the Logistics and Communications Portfolio under the Student Ministries Advisory Team, as well as working in the Discipleship Ministries Team as a Creative Specialist.