Discipleship Ministries is pleased to announce Dr. Michelle Anthony as the IPHC Family Ministry Consultant!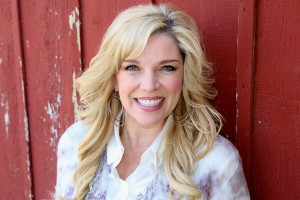 Dr. Michelle Anthony is the Vice President of Family Ministry at David C Cook. She is the author of Spiritual Parenting,The Big God Story, Becoming a Spiritually Healthy Family and her newest book, 7 Family Ministry Essentials. Michelle has over 25 years of church ministry and leadership experience in children's and family ministries and graduate degrees in Christian Education, Bible and Theology from Talbot School of Theology and Southern Seminary.
"I cannot be more enthusiastic about working alongside IPHC for this next season of ministry as we bring the family ministry conversation to the forefront of our churches", states Dr. Anthony. "Bishop McGhee has a great vision and plan to inspire, equip, and support leaders and parents to work together for the sake of this next generation, and I count it a privilege to participate in what he and I both sense is a movement of God's Holy Spirit.  It is my hope and my prayer that as we disciple parents to disciple their children, and as God awakens every person in every church to see the next generation as their collective responsibility, that we will not only see the conviction of childhood beliefs today, but we will also see vibrant lifetime faith in the years to come!"
Find more information about Family Ministry and the 2016 Family Ministry Conference Tour at iphc.org/family

Kaleigh is a graduate of Southwestern Christian University and a born-and-bred Oklahoman. Since 2011 Kaleigh has worked in the Discipleship Ministries Department of the IPHC, specifically in Student Ministries. Her areas of expertise include graphic design, social media marketing, writing, promotional design, typography, and event planning. Kaleigh currently occupies the Logistics and Communications Portfolio under the Student Ministries Advisory Team and serves the Discipleship Ministries Team as Creative Specialist.