What is our kingdom purpose? How can we fit into His great plan and become a part of "His Big Story"? Your life was meant for something. God wants you to know your purpose and value in His kingdom. These are important questions that we will be talking about and exploring to find answers.
With Women's Ministries Day coming up March 12, 2017, let's take this opportunity to propel women into the very purposes and plans that God has for their lives; to hear Him speak with clarity, purpose and revelation to go out boldly and change the world, ignited with the fire of the Holy Spirit.
Where in the grand design of a loving and awesome creator do we fit? What is our purpose and where will we find fulfillment knowing we are doing the very thing we were created to do? We were created to be in relationship with God and to fulfill a divine purpose. To be saved and to know why we live is essential to our lives, here and for eternity. "He has also planted eternity (a sense of divine purpose) in the human heart (a mysterious login which nothing under the sun can satisfy, except God)." Ecclesiastes 3:12(AMP)
Let's allow the Holy Spirit to ignite us for His purpose. Let's wait on the Lord until we are empowered from on high. It is time to walk in the power and the anointing that each of us has as children of God. It is time to live ignited for purpose! It is time to go out into the world and make the difference you were designed to make!
Check out the resources and tools for the Women's Ministries Day 2017 – Ignited for Purpose. It is going to be fun and full of fire!
Let's be Ignited and Ignite others together!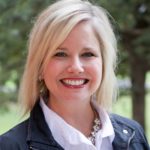 In December 2014, Samantha Snipes began serving the IPHC as the director of Women's Ministries. She served her church as the women's ministries and missions director prior to moving to OK. She and her husband have owned businesses and worked in ministry together since 1994. She was director of operations for a design firm and worked with ministries all over the world on their marketing. She has a passion for activating and mobilizing people in their faith, to see them realize their mission in life, experience the great commission to win souls, and connect the passion and love of Jesus to the world. She loves having fun and traveling with her husband, Todd, and their two sons Cole and Skyler.