IPHC Men's Ministries desires faithful and committed Ministry Partners for both prayer and financial support. Through the years, our partners have served a vital role in enabling Men's Ministries to reach new levels and to provide resources that are crucial for reaching men; resources such as discipleship curriculum, conferences, seminars and leadership training.
Why not consider becoming a partner? There are a number of benefits to supporting IPHC Men's Ministries with your prayers and financial support. Some of the benefits include:
Personal fulfillment in supporting ministry to men
A special gift for a $100.00 contribution
Quarterly updates from the director
Staying informed on ministry events and conferences to men
Subscription to Men's Ministries E-News
How do I become a Ministry Partner? To contribute financially, you can either donate online or download the partner card below! Provide the requested information and mail to the office of Men's Ministries. Thank you!
Together, we will make a difference.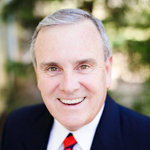 Bill Terry