ANALYZING RESOURCES
Now that you understand the group you're ministering to, it's important to analyze what resources you have available. In John 14:28 Jesus said, "Suppose one of you wants to build a tower. Won't you first sit down and estimate the cost to see if you have enough money to complete it?" Analyzing resources is not ungodly. It's a practical exercise that informs you on where you need to pray and what you need to believe for in faith, at the same time giving you an accurate place to start.
BUDGET. One of the biggest questions that you must ask when searching for curriculum is "Can I buy it?" My first children's church budget was $300 for the year. As my grandmother used to say, "That's like trying to squeeze blood out of a turnip." Your budget can be a challenge, but it's not insurmountable. Restrictions and limitations are the greatest igniters of creativity. How can we think outside of the box?
One way is to use free curriculum while you are saving for purchasing curriculum.  Some free curriculum is made available by Elevation Church (eKids) and LifeChurch. However, as with most free curriculum, there are some drawbacks you have to consider. Many times, the videos are geared toward that particular church's ministry, so you might hear a different ministry name mentioned when your church is called Abundant Life. Secondly, the written portions tend to be not as fully developed as curriculum you buy and may require more tweaking. Something else to consider is the fact that many companies offer a free sample lesson or series, so take advantage of those in a pinch. (Equip KidMin offers a free two-week series, complete with lessons, videos, graphics, etc.)
Another great work-around to a budget is to buy used curriculum. In the past I've sold and purchased used curriculum many times to make it through leaner budget periods. Kidology.com has a garage sale section on their site that makes this process easy. You can also find one of these other great churches and trade curriculums. If you're done with a series, lend it out. If your church allows fundraisers, then you could have a yearly fundraiser to pay for your budget. If you wanted to use a curriculum like Equip KidMin for one full year in your entire children's ministry, then you would only need to raise a little under $600.
TEACHERS. Do I have enough teachers to teach these lessons? If the lesson requires more than you have available, you may want to look at a media-driven curriculum until you can recruit more teachers. Don't be afraid to use teens as members of the teaching team. I began working with puppets in middle school and some of our current teachers began teaching as a young teen.
TECHNOLOGY. What technology do I need? This is especially important if you plan to go with a media-driven or media-rich curriculum. If you want to use videos, and I highly recommend that you do, then you must have a way to show them. For some curriculum, you will need a projector and computer combo. That will also require software to display the media. In the long run, PowerPoint is not a good software option. Its limitations will lead you to spontaneously attack your computer which is not healthy, although extremely gratifying. You'll need to look at software options like Pro Presenter, Media Shout, or Easy Worship. If this all sounds like crazy talk, then a DVD-based curriculum might be the best place to start.
SPACE ISSUES. Lastly, analyze your space. You can't always control the room your given, so allow that space to inform your curriculum choice. Bigger is not always better. In my first children's church when we grew from 12 to 40, I immediately thought that I needed a bigger room, much bigger. I asked to move out to the church's gym, talk about having plenty of space. However, something happened that I had not expected. The class became infinitely harder to manage. The massive space swallowed up my class. I learned that I should have gotten more creative with the space I had. Something as simple as adding a small stage to the room you have can take your children's church from feeling like a class to feeling like a service. Some curriculums work better in a small Sunday School classroom than others. Evaluate with space in mind.
In the final blog of this series, we'll explore some ways to adapt curriculum that you already have or that just isn't perfect!
About the Writer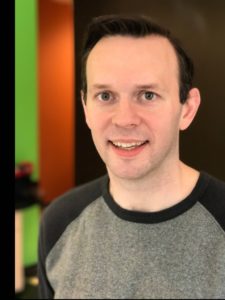 Dwayne Riner is the associate children's pastor at The Ark Church and the head writer for Equip KidMin Curriculum. Dwayne attended Emmanuel College and graduated in 2000 from the School of Christian Ministries. For over twenty years he has worked with thousands of kids, creating stories and characters that inspire them to become everything God has created them to be. Dwayne has spoken at conferences in the U.S. and abroad. He has also authored a children's book series for elementary kids.