Have you considered that you are one of the key people Jesus needs to bring an estimated 4 billion people to faith in Him?
That wonderful moment of salvation, when you confessed the sin of your past, trusted Christ to be your Lord and Savior, were forgiven, and were born again into his spiritual kingdom, is something that billions of people haven't experienced. And Jesus calls you to reach them—and to resource others to join the effort.
It's said that 97 percent of the world has heard of Coca-Cola, 72 percent of the world has seen a can of Coca-Cola, and 51 percent has tasted Coca-Cola. Yet Coke has only been around since 1904. I think if God had given the task of world evangelization to the Coke company, we'd be done by now!
We have more resources than we think we have. How much money per year do you spend on some of these common items: ice cream, coffee, soft drinks, or chocolate? The average person consumes 12 lbs. of chocolate per year. Just think what resources we could mobilize to reach the world if we simply gave up chocolate!
And what difference could we make if we joined with others to bring salvation to the world? The Association of Church Missions Commissions once defined a mobilizing church as one in which . . .
10 percent of the church's members are regularly and systematically praying for missions.
10 percent of the members are regularly and systematically sharing their faith.
10 percent of the church's budget is spent on cross-cultural outreach.
1 percent of the church's members are entering cross-cultural service.
The church is working to involve one neighbor church in missions.
God is faithful to bless our efforts as we respond to His call. What do you have that you can offer to the Lord's service? What portion of your time, talent, and treasure can you dedicate to reaching those whom Jesus loves? While we may look at the task and seem woefully inadequate, God's vision is greater. He sees that we have what we need to Give to Live, by bringing salvation to the world.
About the Author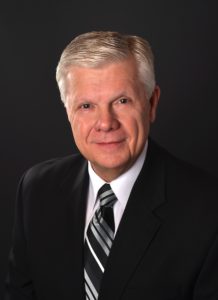 Dr. Stan Toler has served as a general superintendent in the Church of the Nazarene as well as a pastor for over 40 years in Ohio, Florida, Tennessee, and Oklahoma.
Stan Toler has written over 100 books, including his best-sellers, God Has Never Failed Me, But He's Sure Scared Me to Death a Few Times; The Buzzards Are Circling, But God's Not Finished With Me Yet; God's Never Late, He's Seldom Early, He's Always Right on Time; The Secret Blend; The Relational Leader; Practical Guide to Pastoral Ministry; The Inspirational Speaker's Resource, ReThink Your Life, his popular Minute Motivator series, If Only I Could Relate To The People I'm Related To and his newest book, Outstanding Leadership. His books have sold over 3 million copies.
Toler for many years served as Vice-President and taught seminars for John C. Maxwell's INJOY Leadership Institute training church and corporate leaders to make a difference in the world.
He and his wife, Linda, an educator, have two married sons, Seth (Marcy) and Adam (Amanda), and five grandchildren Rhett, Davis, Wren Olivia Clara Jane and Bennett.