What grandparent hasn't witnessed a young grandchild with an arm full of toys, playing with another child, when suddenly he spots a toy that child is holding, and says, "MINE!" I'm a witness to the fact that the child with the armful usually grabs for it without releasing a single toy.
My friend Wayne Schmidt says, "Saving without giving is hoarding." We have to quit hoarding! We have armfuls of good things, but we have to define the limits. By gorging—through eating, spending, or any other gluttony—we prevent ourselves from receiving all that God has for us. Generosity—sharing the good things we have—opens doors for us in ways we can't imagine. Generosity isn't just sharing money, time, or resources; it is actively turning away from selfish ambitions and seeking ways for others to succeed. When we look outward, we inspire others and reach our full potential—achieving true greatness. We actually gain by letting go.
You may agree in your heart, but translating it in real time is a challenge. You remember the classic story of the climber who accidentally stepped over the edge of a cliff and grabbed a tiny tree growing from its side. He suddenly got really spiritual, and began to pray, "OH, GOD, HELP ME! HELP ME!" A voice from heaven blared, "LET GO. I'LL CATCH YOU!" Looking down from his mile-high situation, he responded, "Uh . . . okay, but do you think I could get another option?"
Letting go isn't optional for those who want to experience the blessing of generosity. Jesus said, "Whoever wants to save their life will lose it, but whoever loses their life for me will save it" (Luke 9:24). In God's economy, earthly losses are heavenly gains.
But how do we learn to let go? Maybe these questions will guide you:
What am I holding on to that I should let go of?
What can I give that would benefit the life of another more than it benefits me?
What career skill do I have that could be used, all or in part, to build God's kingdom on earth?
How could my schedule be arranged to include giving a portion of my time in serving others?
About the Author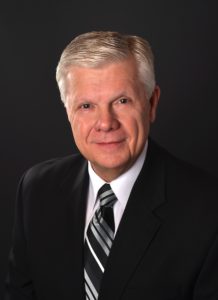 Dr. Stan Toler has served as a general superintendent in the Church of the Nazarene as well as a pastor for over 40 years in Ohio, Florida, Tennessee, and Oklahoma.
Stan Toler has written over 100 books, including his best-sellers, God Has Never Failed Me, But He's Sure Scared Me to Death a Few Times; The Buzzards Are Circling, But God's Not Finished With Me Yet; God's Never Late, He's Seldom Early, He's Always Right on Time; The Secret Blend; The Relational Leader; Practical Guide to Pastoral Ministry; The Inspirational Speaker's Resource, ReThink Your Life, his popular Minute Motivator series, If Only I Could Relate To The People I'm Related To and his newest book, Outstanding Leadership. His books have sold over 3 million copies.
Toler for many years served as Vice-President and taught seminars for John C. Maxwell's INJOY Leadership Institute training church and corporate leaders to make a difference in the world.
He and his wife, Linda, an educator, have two married sons, Seth (Marcy) and Adam (Amanda), and five grandchildren Rhett, Davis, Wren Olivia Clara Jane and Bennett.