God doesn't ask us to be a generous giver in His kingdom because He needs anything. He said, "All the earth is mine" (Exodus 19:5). He asks us to give because we depend on it. We might call it the "Giving Factor." Factor it in, and we enjoy the streaming benefits of our faith. Leave it out, and our spiritual health is in jeopardy.
When you get your annual physical, the doctor will often poke, prod, and press various places, all the while asking, "Does this hurt?" and "How about this?". If you cry out in pain, one of two things has happened. Either the doctor has pushed too hard without the right sensitivity, or there's something that needs attention. It's not supposed to hurt there.
Likewise, when messages on giving are presented, and some cry out in discomfort and criticism, either the teacher has pushed too hard, or perhaps there's something wrong. In that case, I say, "My friend, we're in need of the Great Physician because it's not supposed to hurt there." If it hurts to be generous, then something is wrong. Generosity is not painful. It is delightful. When you are truly in tune with God, the natural response of your heart will be to give.
My friend Steve Doerr spoke of his work with Wycliffe Bible Translators, and told the story of Sadie, a house-parent in the Philippines. She loved books, loaning many, but keeping her most treasured in a wooden locker under her bed.
In the quiet of the night, Sadie heard a faint gnawing sound. Searching all around, she discovered that the noise was coming from her locker. When she opened it, there was nothing but a pile of dust. Her treasured books had been lost to termites.
The lesson: What we treasure can be lost; what we give is an ongoing blessing. We have been given great opportunities and tremendous resources. Let's keep ourselves in tune with God. Let's get in touch with the needs of other people. Let's give generously to God and others. Let's "Give to Live!"
About the Author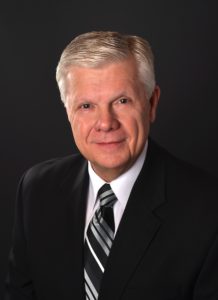 Dr. Stan Toler has served as a general superintendent in the Church of the Nazarene as well as a pastor for over 40 years in Ohio, Florida, Tennessee, and Oklahoma.
Stan Toler has written over 100 books, including his best-sellers, God Has Never Failed Me, But He's Sure Scared Me to Death a Few Times; The Buzzards Are Circling, But God's Not Finished With Me Yet; God's Never Late, He's Seldom Early, He's Always Right on Time; The Secret Blend; The Relational Leader; Practical Guide to Pastoral Ministry; The Inspirational Speaker's Resource, ReThink Your Life, his popular Minute Motivator series, If Only I Could Relate To The People I'm Related To and his newest book, Outstanding Leadership. His books have sold over 3 million copies.
Toler for many years served as Vice-President and taught seminars for John C. Maxwell's INJOY Leadership Institute training church and corporate leaders to make a difference in the world.
He and his wife, Linda, an educator, have two married sons, Seth (Marcy) and Adam (Amanda), and five grandchildren Rhett, Davis, Wren Olivia Clara Jane and Bennett.