Imagine being on the other side of the net when tennis champion, Serena Williams, is about to serve a tennis ball your way—at 100 mph! Obviously she has mastered one of the most important parts of the game. Since the rules allow two serves, the first serve usually gets the strongest effort.
Being a Christ-follower means giving your strongest effort to be like Him. He said of Himself, "The Son of Man did not come to be served, but to serve, and to give His life as a ransom for many" (Matthew 28:20). He gave everything He could offer to everyone who was in need. So your "first serve" is to serve Him and to serve others.
Martin Luther King, Jr. once said, "Everybody can be great, because everybody can serve. . . You don't have to know the second theory of thermodynamics in physics to serve. You only need a heart full of grace. A soul generated by love."
An old time preacher once said, "We're not saved to sit, we're saved to serve!" In other words, using the natural abilities the Holy Spirit "activates" when we become a Christ-follower is a natural reaction. He not only stakes his claim on all we are and all we own; he claims all we can do.
Benjamin Franklin was one of the greatest inventors in the history of our nation. Yet it was typical of Franklin to give his ideas away. In 1742, he invented a stove that would more efficiently heat a room instead of sending most of the warm air up the chimney. He was offered a patent but he refused, saying, "As we enjoy great advantages from the inventions of others, we should be glad of an opportunity to serve others by any Top of Form
….inventions of ours."
You may never be an inventor like Franklin, but you can serve. The work of the kingdom is not always easy, but it is the most meaningful work you will ever do. So we "Give to Live" when we give by serving.
About the Author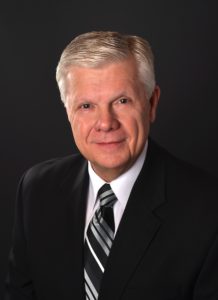 Dr. Stan Toler has served as a general superintendent in the Church of the Nazarene as well as a pastor for over 40 years in Ohio, Florida, Tennessee, and Oklahoma.
Stan Toler has written over 100 books, including his best-sellers, God Has Never Failed Me, But He's Sure Scared Me to Death a Few Times; The Buzzards Are Circling, But God's Not Finished With Me Yet; God's Never Late, He's Seldom Early, He's Always Right on Time; The Secret Blend; The Relational Leader; Practical Guide to Pastoral Ministry; The Inspirational Speaker's Resource, ReThink Your Life, his popular Minute Motivator series, If Only I Could Relate To The People I'm Related To and his newest book, Outstanding Leadership. His books have sold over 3 million copies.
Toler for many years served as Vice-President and taught seminars for John C. Maxwell's INJOY Leadership Institute training church and corporate leaders to make a difference in the world.
He and his wife, Linda, an educator, have two married sons, Seth (Marcy) and Adam (Amanda), and five grandchildren Rhett, Davis, Wren Olivia Clara Jane and Bennett.