Before He ascended into heaven, Jesus told His followers, "Go into all the world and preach the Good News to everyone" (Mark 16:15, NLT). We call it the Great Commission. Notice the "Co" and "Mission" in the word "commission." His mission would always be a team effort. And when you became a Christ-follower, you joined the team.
Acts 1:9 is the game plan for Christ's Great Commission team. "You will receive power when the Holy Spirit comes upon you. And you will be my witnesses, telling people about me everywhere—in Jerusalem, throughout Judea, in Samaria, and to the ends of the earth" (every geographical area and every people group).
But, what is a witness? A witness is someone who can testify about something they have seen or experienced. Jesus says we are His witnesses of the transforming grace of God in our life.
Along with other spiritual gifts, the Bible talks about the "gift of evangelism." But you don't have to be gifted in evangelism to tell your family, friends, or associates about what Jesus did in your life. Jesus calls you to share what you've experienced with others.
We live in a "sponsor" culture. You've probably supported runners in cause-related marathons. You don't have to actually be in the race to be on the support team, but without your giving, the event would be weakened.
The 1st century church modeled this principle. The Christians in Macedonia were a support team for believers ministering in Jerusalem: "I testify that they gave as much as they were able, and even beyond their ability. Entirely on their own, they urgently pleaded with us for the privilege of sharing in this service to the Lord's people" (2 Corinthians 8:3).
So Jesus has called you to tell others, and to join the support team of other "tellers!" As you think and pray about this mission, ask God to help you step out in faith. Don't think just about what you can afford, but about what you can trust God to do through you—and Give to Live.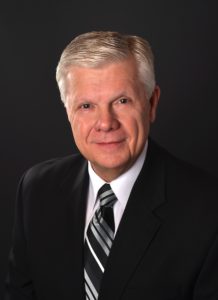 Dr. Stan Toler has served as a general superintendent in the Church of the Nazarene as well as a pastor for over 40 years in Ohio, Florida, Tennessee, and Oklahoma.
Stan Toler has written over 100 books, including his best-sellers, God Has Never Failed Me, But He's Sure Scared Me to Death a Few Times; The Buzzards Are Circling, But God's Not Finished With Me Yet; God's Never Late, He's Seldom Early, He's Always Right on Time; The Secret Blend; The Relational Leader; Practical Guide to Pastoral Ministry; The Inspirational Speaker's Resource, ReThink Your Life, his popular Minute Motivator series, If Only I Could Relate To The People I'm Related To and his newest book, Outstanding Leadership. His books have sold over 3 million copies.
Toler for many years served as Vice-President and taught seminars for John C. Maxwell's INJOY Leadership Institute training church and corporate leaders to make a difference in the world.
He and his wife, Linda, an educator, have two married sons, Seth (Marcy) and Adam (Amanda), and five grandchildren Rhett, Davis, Wren Olivia Clara Jane and Bennett.