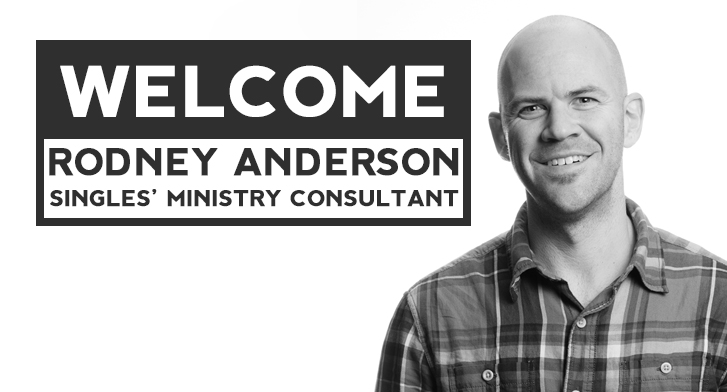 Introducing.. Singles' Ministry!
Discipleship Ministries is pleased to announce Rodney Anderson as the IPHC Singles' Ministry Consultant!
Rodney Anderson is the Director of Singles Ministry for North Point Ministries at Buckhead Church in Atlanta, GA. He leads the Singles Ministry staff at all NPM churches and oversees all aspects of their operations. Rodney was born and raised in Atlanta, and graduated in 2000 from the University of Georgia.  He currently lives in Roswell, GA with his wife Sarah, his two boys, and absolutely no cats!
"I would really love to help IPHC congregations figure out an effective strategy for building and reimagining community for single people. I think we're on the forefront of a huge evangelical harvest to reach people that no one is reaching and to build strategies that no one is currently doing. Our ministry at Buckhead Church Singles has been working for the last three or four years on how to build authentic and real community out in culture, on any level. Whether you're a small church in rural community or a large church in an urban community, I think we can work together and build a partnership and a strategy for making a huge difference for a massive and growing number of people." – Rodney Anderson
By Rodney Anderson
Photo Credits: Discipleship Ministries