One of the most amazing truths we could ever contemplate is the idea that the Sovereign God of the universe would invite us to come into His presence and to draw near to Him.  The psalmist exhorts us to "Enter his gates with thanksgiving, and his courts with praise!  Give thanks to him; bless his name!"  Psalm 100:4
According to Andrew Hill, we are called to a unique experience of worship as "nearness to God."[1]  Hill points out that there are a number of Hebrew verbs associated with the practice of Old Testament worship that are frequently used in the context of Israelite religious observance.  Consider these words:
bo = "to come, to enter" (2 Kings 16:12-13; Psalm 100)
halak = "to go, to walk"
nagash = "to approach" (Lev 9:6-7; Num 4:19; Jer. 30:21; Exodus 19:10-15; Exodus 19:22; 20:21).
qarab = "to draw near" (Psalm 69;18; Psalm 73:28)
The idea of "drawing near" to God in worship implies an intimate relationship in spirit with the Lord.  Nagash and qarabare used figuratively to signify intimacy in a loving relationship. (Gen. 20:4; Exodus 19:15; Deut. 22:14)  "Drawing near to God" is more than simply getting close to Him.  We have the most wonderful invitation to experience an intimate relationship with Him.
Drawing near to God also implies trusting in the Lord (Zeph. 3:2).  We are called to approach God with genuine heartfelt devotion, not just hollow lip service (Isaiah 29:13; Jeremiah 12:2).
The invitation to come or draw near has a wonderful implication. God is approachable.
He invites his people to draw near to him so that they might live (Deut. 4:7; Isaiah 55:1,3).  He draws near to all those who call on his name (Lam. 3:57; Psalm 34:17-18)
This invitation is expressed in the New Testament as well.
proserchomai - "to come or go near to"
"Therefore, brethren, having boldness to enter the Holiest by the blood of Jesus, by a new and living way which He consecrated for us, through the veil, that is, His flesh, and having a High Priest over the house of God, let us draw nearwith a true heart in full assurance of faith, having our hearts sprinkled from and evil conscience and our bodies washed with pure water." Hebrews 10:19-22
engizo - "to draw near, to approach"
"Draw near to God and He will draw near to you." James 4:8a NKJV
While there are many worship songs which highlight the invitation to "come" or "to draw near," perhaps the most well-known "call to worship song" is Brian Doerksen's Come Now is the Time to Worship.
**Footnotes:
[1] Adapted from Andrew Hill, Enter His Courts With Praise: Old Testament Worship for the New Testament Church (Grand Rapids: Baker Books, 1993, pp. 8-9.
COME NOW IS THE TIME TO WORSHIP
Brian Doerksen
Come, now is the time to worship
Come, now is the time to give your heart
Come, just as you are to worship
Come, just as you are before your God, Come
One day every tongue will confess You are God
One day every knee will bow
Still the greatest treasure remains for those
Who gladly choose You now
©1998 Vineyard Songs (UK/Eire)
How shall we respond to the greatest invitation?
This article is part of Discipleship Ministries' 2021 emphasis on Worship. If you are interested in learning more about this emphasis, check out the new webpage.
If you would like to join the conversation or reach out to Wes, you can check out the Facebook group for IPHC Worship Leaders!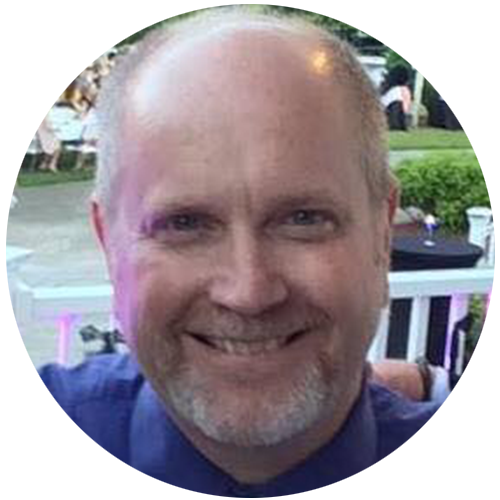 Dr. Wes Tuttle is an accomplished worship leader, musician, and songwriter. Dr. Tuttle's songs have been recorded by influential worship leaders like Don Moen, Paul Wilbur, Bob Fitts, John Chisum, Aline Barros, Robin Mark, Juanita Bynum and Judy Jacobs. Wes is an ordained minister and holds an A.A. in Music and a B.A. in Religion from Emmanuel College.  He holds an M.A. in Counseling from Liberty University and a M.A.R. with a concentration in Cross-cultural studies from Liberty Theological Seminary. He received his Doctor of Ministry degree from Liberty Theological Seminary.