I hate to admit it but, everyone procrastinates at some point. Whether it's a chore around the house (dishes, laundry, kids cleaning their rooms, etc.) or a project at work, we all procrastinate. Procrastination comes from a Latin word that literally means, "do it tomorrow." We put off the things we should do now until later. This reminds me of a story I read once, I apologize that I can't remember the source but it goes like this:
"A farm boy named Willis accidentally overturned his wagonload of corn in the road. The farmer who lived nearby came out to investigate. "Hey, Willis," he called out, "forget this mess for a few minutes and come on in and have dinner with us. Then I'll help you get the wagon up later."
"That's really nice of you," Willis answered, "But I don't think my Dad would like me to." "Aw, just come on!" the farmer insisted. "Well, okay," the boy finally agreed. "But my Dad won't like it." After dinner, Willis thanked his host. "I feel a lot better now, but I just know my Dad is going to be real upset." "Don't be silly! It was just a few minutes to eat dinner" exclaimed the neighbor. He then followed with, "By the way, where is your Dad?" The boy answered, "UNDER THE WAGON."
That kid's procrastination was probably a really bad choice!
You and I have to figure out how to make the choices today that will give us a better tomorrow. We can learn this lesson from the Word.
"So all the congregation lifted up their voices and cried, and the people wept that night. And all the children of Israel complained against Moses and Aaron, and the whole congregation said to them, "If only we had died in the land of Egypt! Or if only we had died in this wilderness! Why has the Lord brought us to this land to fall by the sword, that our wives and children should become victims? Would it not be better for us to return to Egypt?" So they said to one another, "Let us select a leader and return to Egypt." Then Moses and Aaron fell on their faces before all the assembly of the congregation of the children of Israel. But Joshua the son of Nun and Caleb the son of Jephunneh, who were among those who had spied out the land, tore their clothes; and they spoke to all the congregation of the children of Israel, saying: "The land we passed through to spy out is an exceedingly good land. If the Lord delights in us, then He will bring us into this land and give it to us, 'a land which flows with milk and honey.' Only do not rebel against the Lord, nor fear the people of the land, for they are our bread; their protection has departed from them, and the Lord is with us. Do not fear them." And all the congregation said to stone them with stones. Now the glory of the Lord appeared in the tabernacle of meeting before all the children of Israel. Then the Lord said to Moses: "How long will these people reject Me? And how long will they not believe Me, with all the signs which I have performed among them? I will strike them with the pestilence and disinherit them, and I will make of you a nation greater and mightier than they." Numbers 14:1-12 NKJV
"And the Lord spoke to Moses and Aaron, saying, "How long shall I bear with this evil congregation who complain against Me? I have heard the complaints which the children of Israel make against Me. Say to them, 'As I live,' says the Lord, 'just as you have spoken in My hearing, so I will do to you: The carcasses of you who have complained against Me shall fall in this wilderness, all of you who were numbered, according to your entire number, from twenty years old and above. Except for Caleb the son of Jephunneh and Joshua the son of Nun, you shall by no means enter the land which I swore I would make you dwell in. But your little ones, whom you said would be victims, I will bring in, and they shall know the land which you have despised. But as for you, your carcasses shall fall in this wilderness. And your sons shall be shepherds in the wilderness forty years, and bear the brunt of your infidelity, until your carcasses are consumed in the wilderness. According to the number of the days in which you spied out the land, forty days, for each day you shall bear your guilt one year, namely forty years, and you shall know My rejection." Numbers 14:26-34 NKJV
The children of Israel were stuck in a death culture. All they could see was death. They said, "We should go back and die in Egypt, we're going to die in this wilderness. We'll die if we go to the Promised Land." (verses 2-3) After over 400 years of slavery, all they could see was death no matter what direction they went. Their yesterday was ruining their tomorrow, today.
Yesterday - They were slaves in Egypt
Tomorrow - They could be sons in the Promised Land
Today - A new generation had to be shepherds in the wilderness (verse 33)
I believe God made the next generation "shepherds in the wilderness" so that they had an assignment to take care of something living every day to make them forget about the death culture of the past. If they wanted to make it to the Promised Land of tomorrow, they had to focus on "life" today and not on the yesterday of what used to be. 40 years as a shepherd in the wilderness doesn't sound glamorous but I'm convinced God gave them that assignment to teach them to pay attention every day to the habits that would get them to the tomorrow that they wanted.
This is a pattern that you and I can see in our lives at times. Sometimes our yesterday ruins our tomorrow, today. In other words, we let things from our past keep us from doing the things that we need to do in our present to set us up for God's promised future for us. The past is gone - it's unfair and unwise to let it determine what you do today. The future isn't here yet and the only way that you can impact the future is by making wise choices today. Today is the battleground between the past and the future. What you do today determines which way your life will go.
Just like the children of Israel had to be Shepherds in the Wilderness, there are things that you and I have to do today to free us of our yesterday and to prepare us for tomorrow.
To set up our promised tomorrow, we will have to start today, so:
make that budget
go back to school
work for that raise/promotion
break that destructive habit
start that healthy habit (Bible, prayer, exercise, etc.)
let the past go
say your sorry
forgive that person
enroll in the Christian University of School of Ministry to follow the call on your life!
If we don't do the things today that will prepare us for a better tomorrow, we won't ever get to tomorrow. We don't have time to procrastinate with God's promised future. We can't just "do it tomorrow." Don't let your yesterday ruin your tomorrow. Make the first step today.
---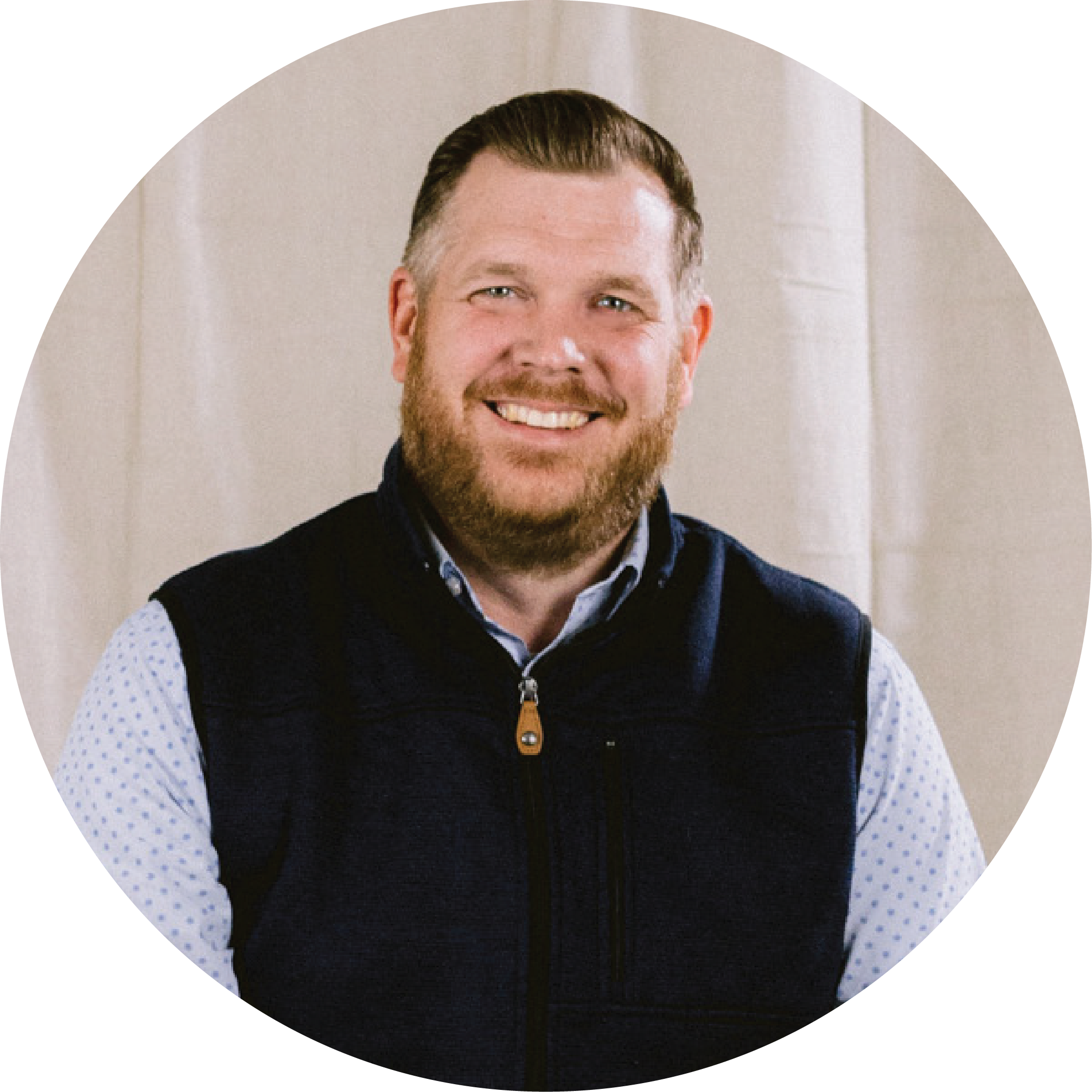 Bishop Scott Hampton currently serves as the Conference Superintendent of the Great Plains Conference of the IPHC. He is also privileged to serve on the IPHC Council of Bishops, Discipleship Ministries Council ,and the Southwestern Christian University Board of Trustees. Scott, his wife Heather, and their children (Shanna, Karsyn, and Paxton along with granddaughter Kinsley) live in Amarillo, TX area.