We Can All Pray!
EVUSA is privileged to provide for you information and encouragement to assist in your participation in this year's National Day Of Prayer. The first Thursday of May is the designated day and we desire that our greater Church family be heavily involved!
The goal of NDOP is to mobilize unified prayer all across America. We recognize the need and demand for increased prayer in regards to the needs and condition of our nation. Rev. Ronnie Floyd, president of the NDOP, has announced that this year's theme will be,
---
Pray For America – Unity.
---
Based upon Ephesians 4:3, this emphasis challenges believers to mobilize in unified prayer across America, making every effort to keep the unity of the Holy Spirit through the bond of peace.
Floyd urges believers all over the nation to do everything we can to call people to a place of "agreed upon prayer." There are many ways to participate in this nationwide effort and we are calling the IPHC family to be front and center as a collective voice crying out on behalf of our nation!
We WILL contend for the heart of our nation and for the souls of its population.
WE CAN ALL PRAY!
---
Click the image below for more information on how to best participate in this year's National Day Of Prayer.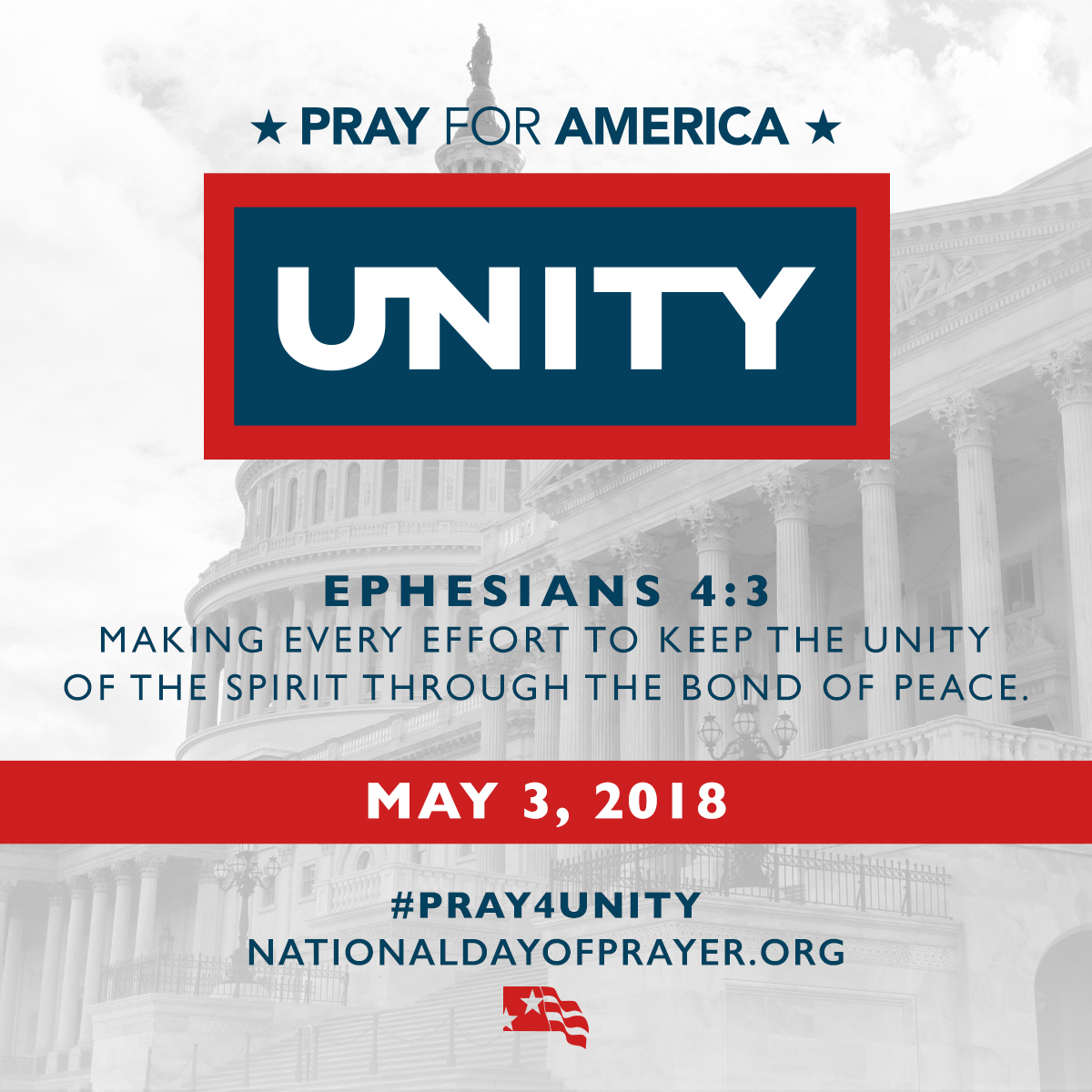 ---
Grace and Peace,
Garry Bryant, Executive Director of Evangelism USA