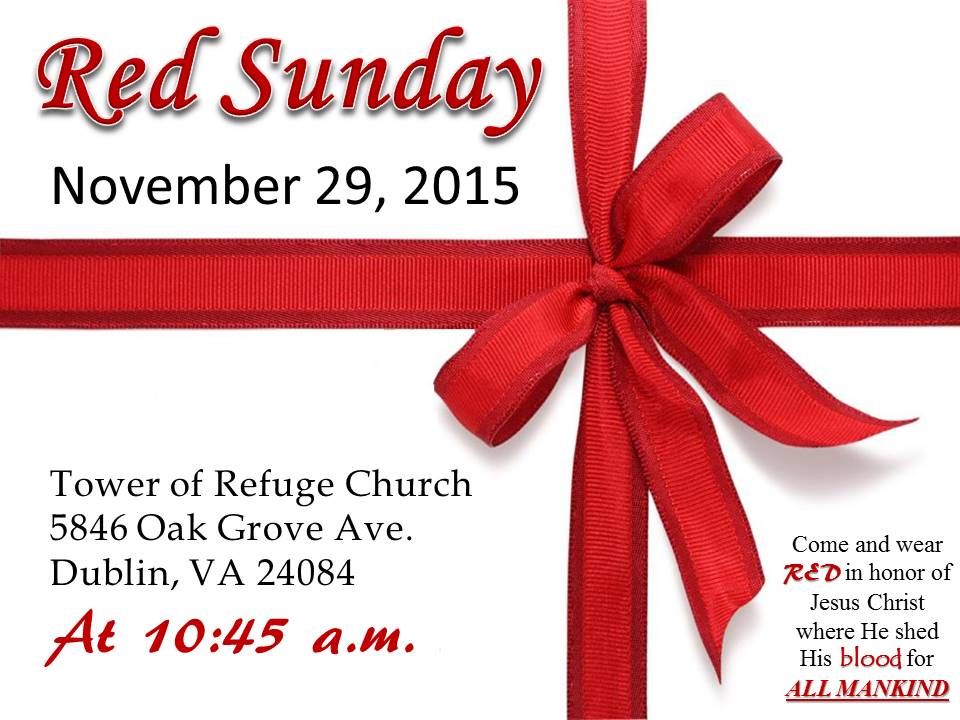 Christmas is filled with joy, gifts, decorations, food, friends and family—the most wonderful time of the year! Before we get wrapped up in all of the hustle and bustle, Pastor Stacy Cope and Tower of Refuge Church in Dublin, Virginia invites us to pause and remember the real reason for all of the celebration, Jesus Christ.
In the midst of Black Friday, Small Business Saturday and Cyber Monday, Tower of Refuge Church has set aside the last Sunday in November as "Red Sunday", a day to focus on the true meaning of Christmas. On this special day, everyone is encouraged to wear red, representing the blood of Jesus. Members are also asked to use this emphasis as an opportunity to invite friends and neighbors to church. Pastor Cope reports that since this focus began in 2012, many churches have joined them in recognizing Red Sunday and last year several people gave their life to Christ.
This year, Red Sunday will be held on November 29 and Pastor Cope invites the International Pentecostal Holiness Church (IPHC) to join Tower of Refuge in this special emphasis. Presiding Bishop Doug Beacham states, "I heartily endorse Red Sunday for November 29, 2015! This is a powerful way for the IPHC to witness to the real meaning of Christmas. As this is the first Sunday of Advent, we can remind our secular world who the real King of kings is."
For more information about Red Sunday, please contact Pastor Stacy Cope at Tower of Refuge Church.
Photo Credit: Tower of Refuge