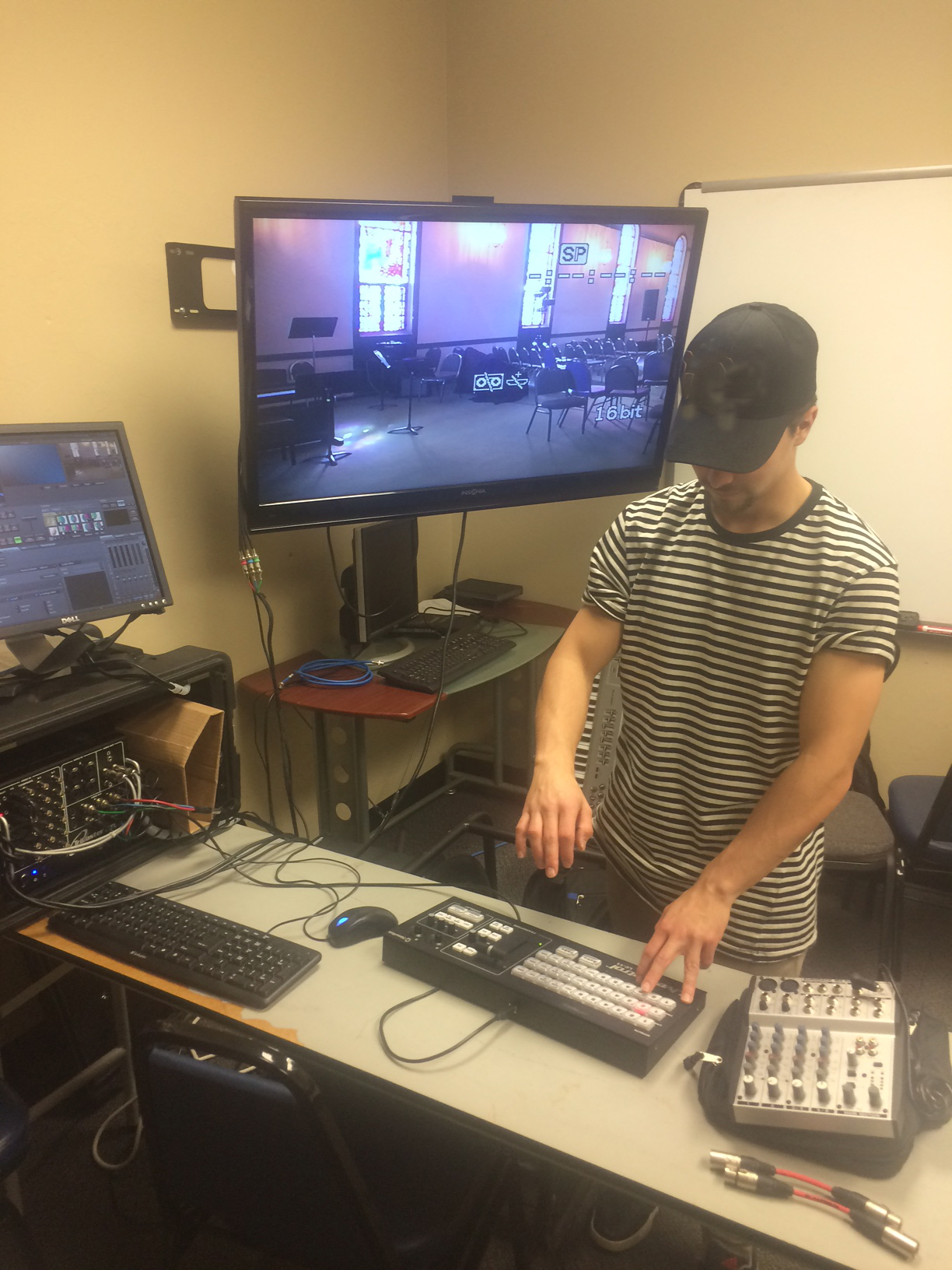 Bethany, OK –  Southwestern Christian University is excited to introduce a Bachelor of Art degree in Music Technology. This degree will focus on the experimental and creative blend of music and technology.
With the recent donation of equipment from Cox Communications last year, students studying within this degree with have several hands-on opportunities in broadcasting and production. Students within this degree program will receive a foundation in live audio and video production, audio production and recording, video editing, production for live events, lighting for stage, video and studio, along with a strong education of music performance.
Since the inception of the Music Department in 2005, SCU has a rich history of training talented and successful musicians; however, its roots in the music world go back to its founding in 1946.
Other programs within the Creative Arts department include Bachelor of Art degree in Worship Studies and a Bachelor of Art degree in Music Performance.
For information contact the Creative Arts Department at music@swcu.edu.