The first classes of Holmes were held in the summer of 1893 in a cottage on Paris Mountain in South Carolina. N.J. and Lucy Holmes led the classes and the first semester was held in the newly purchased Altamont Hotel on Paris Mountain. The college was then called the Altamont Missionary and Bible Institute. After several moves and name changes, the college is now known as Holmes Bible College and is located at the foot of Paris Mountain, Greenville, South Carolina, at 4901 Old Buncombe Road. The original site can be seen from the parking lot.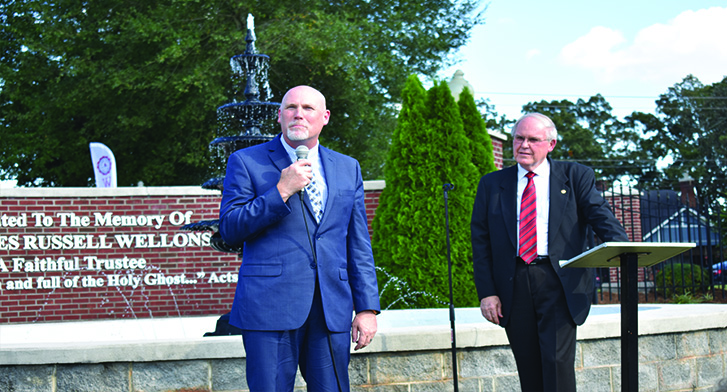 Thursday, October 4, 2018 was a very special day in the journey of Holmes Bible College.  Several activities and events were planned as part of the Vision4Education weekend.  Trustees held their fall meeting and nearly all were present to plan the 122nd term in 2019.  At 4 p.m., the main road into the campus was named and dedicated as "Leggett Way" in honor of Bishop James and Faye Leggett.  Following at 4:45 p.m., the newly acquired college van was dedicated in honor of Mr. Daneel le Roux, an alumnus from Greenville, North Carolina. In the evening, the Women's Ministries of the International Pentecostal Holiness Church led in their annual Vision4Education meeting.  It was an exciting and Spirit-anointed day.
The leaders of Holmes were blessed to dedicate and name the main road of the campus as "Leggett Way" in honor of Bishop James and Faye Leggett. The road will ultimately bi-sect the 39-acre campus and give the college two means of access. The Leggett's led the college for nearly nine years.  During their tenure, five new buildings were constructed, and a president's home was purchased and remodeled. In addition, nearly $7 million was raised for the college, leaving the primary campus debt-free, and enrollment doubled.
Faye Leggett was present for the dedication with all four of the Leggett children – Jimmy, Joey, Cindy and John, along with other family members. Bishop Leggett was promoted to heaven in February 2018; however, his presence was felt in all the activities of the day.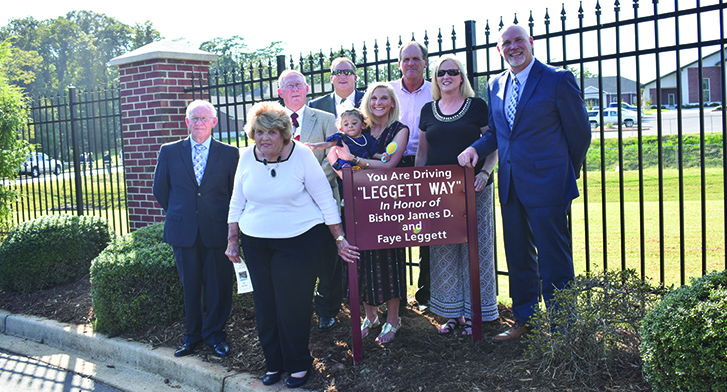 The ladies of the Women's Ministries out did themselves. In the midst of great adversities caused by the recent Hurricane Florence, they brought over $35,000 in financial gifts for the college. The leadership team and I are very appreciative of these gifts which are a tremendous blessing to this faith-oriented college.
During the Vision4Education program, the students presented a drama entitled "Well Glory" written by Rev. David Wheeler. This production depicted the lives of James and Faye Leggett with special emphasis to Holmes Bible College.  The couple met at Holmes, worked there for a season, had their first son there, and then returned after years of fruitful ministry. All who saw the drama wept, cried, and rejoiced. It was a testimony to the faithfulness of our God and to the faithful lives of two of His choice servants.
Holmes Bible College continues to grow and move forward in the mission to educate men and women to satisfy the Great Commission. "The Best is Yet to Come!"
– President Chris Thompson