By True Potential 
WHAT IS A TESTIMONY IF IT IS NEVER TOLD?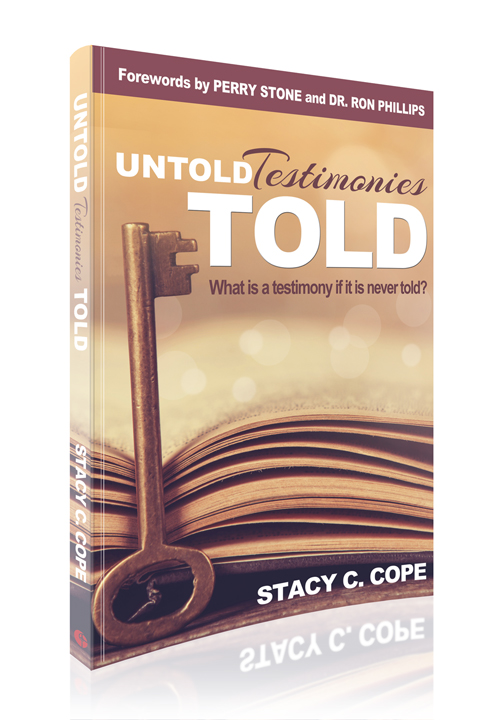 Can you imagine being on trial and the witnesses who could prove your innocence chose not to testify on your behalf? "And they overcame him by the blood of the Lamb and by the word of their testimony, and they did not love their lives to the death." (Revelation 12:11)
How many testimonies have never been heard because someone never took the time to share them?
"This book is filled with testimonies of how God showed up in my life. I pray you are inspired and filled with hope, and that God shows up in your life, so you may also testify of what God has done.
My prayer for you: Father God, may your Spirit move and rest on those who read these words. May your comfort, strengthen, and help them all the days of their lives. May love flow from these pages into their hearts and fill them with hope that will compel them to share what you have done in their lives! Amen." – Stacy Cope
"There are lessons we can learn through the journeys of others and you will find some important spiritual nuggets this book. Take time to read these and know that what God has done for others, He will do for you."
          -Perry Stone Jr. Founder of VOE, ISOW and OCI Ministries
"Pastor Stacy Cope's wonderful book is important to all of the people of God."
          -Dr. Ron Phillips Pastor Emeritus Abba's House, Chattanooga, Tennessee
Copies can be purchased at Amazon.com
---
About the Author
Stacy C. Cope has been a licensed and ordained minister with the International Pentecostal Holiness Church (IPHC) for 21 years. Stacy has served as the senior pastor of Tower of Refuge Church in Dublin,  Virginia, since 2009 and also serves on the Executive Council of the Appalachian Conference.