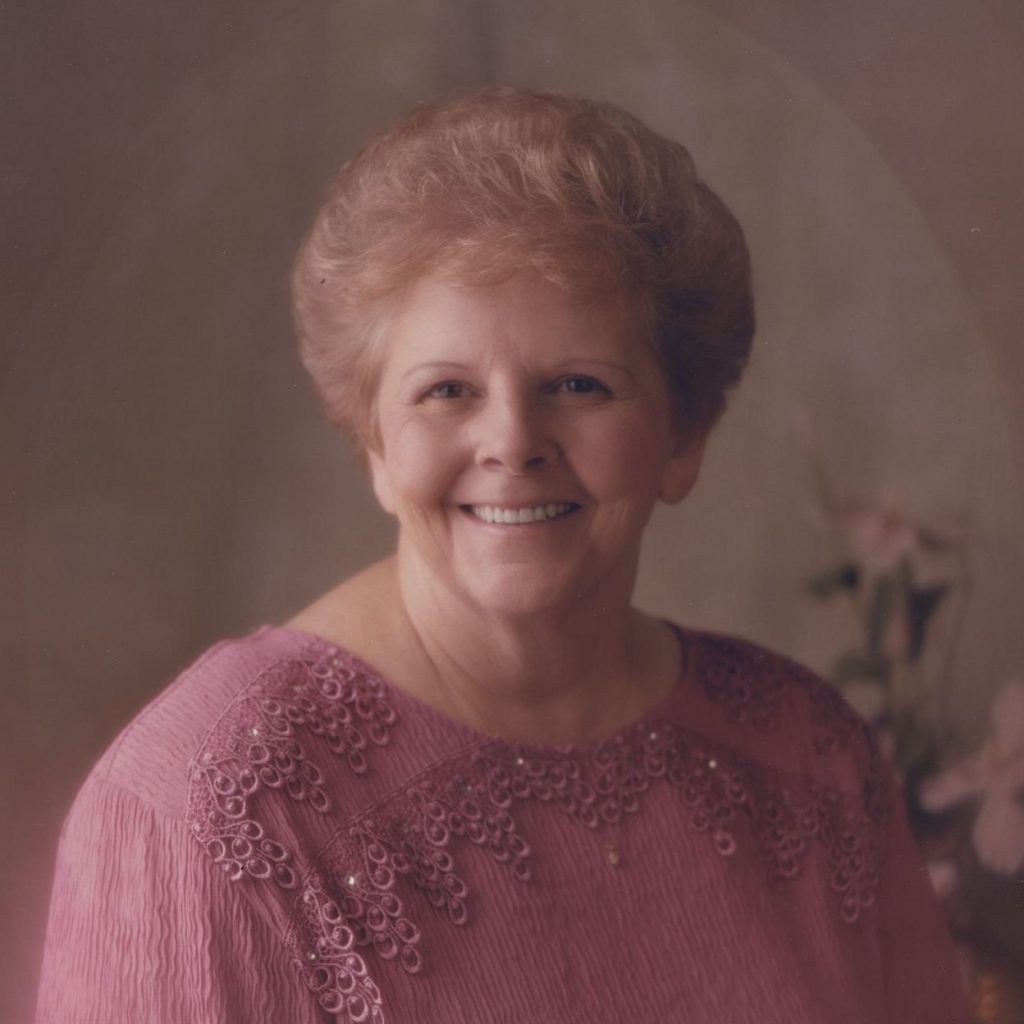 Doris Lorene Jones Moore, former director of the IPHC's Women's Auxiliary, passed away Monday, May 31, 2021. She was 82.
"Doris Moore served the IPHC in numerous ways," Presiding Bishop Doug Beacham said, "always showing the reality of the fruit of the Spirit in her words, actions, and attitudes. Like Dorcas in Acts 9:36, she lived a life 'full of good works and charitable deeds.' As President of IPHC Women's Ministries from 1989 to 1997, she led this ministry to a growth rate of 55% in the USA. Her life truly reflected the name of the magazine that served IPHC women for many years: The Helping Hand."
Women's Ministries Director Whitney Davis believes Mrs. Moore's legacy speaks for itself. "Doris Moore was an integral part of the life of women in the IPHC," Davis said. "The women Doris impacted describe her as a faithful woman of God, loyal, steady, dedicated, precious, and kind. We celebrate her remarkable life and extend our heartfelt condolences to the Moore family."
Discipleship Ministries Executive Director Tommy McGhee agreed. "We are saddened to hear of the loss of Mrs. Doris Moore. She was an exceptional woman of God, serving diligently as the IPHC Women's Ministries Director as well as First Lady of the Upper South Carolina Conference. Her legacy will live on through her friends, family, and the many hearts that she ministered to in her lifetime."
Life and Ministry
Doris Lorene Jones was born in Laurel Hill, North Carolina, on February 13, 1939. She was one of three children born to William Thomas and Odessa Ray Jones. Her siblings included William Gene Jones (Ada), who retired from the United States Air Force, and Glenda Sue Jones Taylor (Earnest), who was a licensed practical nurse.
Doris graduated from Laurel Hill High School in 1956. She continued her formal education by enrolling at Holmes College of the Bible in Greenville, South Carolina, in 1957. She completed one-and-a-half years of study there and the equivalent of one year at Emmanuel College in Franklin Springs, Georgia. Later, after having moved to Oklahoma City, Oklahoma, and working on the campus of Southwestern College of Christian Ministries, Doris graduated from the school with a Bachelor of Arts degree.
The one-and-a-half years at Holmes proved to be more than biblical training for Doris. That is where she met Ronald Quentin Moore, a fellow student from Langley, South Carolina. At their first introduction, Doris was engaged to be married to another student, and Ron had eyes for another classmate. When Doris's engagement dissolved, Ron realized he had been smiling across the classroom at the wrong girl and asked Doris for a date. He and Doris soon agreed they were meant to be lifetime and ministry partners. They were married on July 5, 1959, in Doris's home church, East Laurinburg Pentecostal Holiness.
Immediately following Ron's ordination into the ministry in 1961, Ron and Doris received their first pastoral assignment by the Upper South Carolina Conference. That pastorate was at a new church plant in Belvedere, South Carolina, where they ministered for three years. Other congregations they led in the conference included Easley (five years), Taylor Memorial in Anderson (five years), and Calhoun Falls. Under their leadership at Taylor Memorial, the church became the first Pentecostal Holiness congregation to average 500 in Sunday school for a calendar year.
Wherever they were appointed, Doris was always involved in Women's Ministries.
When Ron agreed to move to Oklahoma City to become the administrative assistant to the General Director of World Missions for the denomination, Doris soon found herself volunteering her services at the headquarters of the International Pentecostal Holiness Church (IPHC). She was instrumental in organizing and opening the denomination's Archives and Research Center. And when the Woman's Auxiliary President, Agnes Robinson, needed assistance, Doris volunteered, without salary, to serve as her secretary. Later, when the budget included the necessary funding for Mrs. Robinson to acquire an assistant, she hired Doris Moore (with pay). During that time, Doris also served as secretary on the Woman's Ministries Executive Board.
Doris was elected as the president of the General Woman's Auxiliary in 1989. She served in that role for two terms (eight years). During her tenure, she was also a member of the
denomination's General Board of Administration.
In 1998, the Moores returned to their home conference, Upper South Carolina, where Ron continued in leadership positions until his retirement in 2010. Doris was always at his side, supporting and encouraging him.
Ron and Doris Moore reared three handsome sons: David Quentin (Carol), Timothy Ray (Pam), and Phillip Edward (Ellen). They were blessed with nine grandchildren and five great-grandchildren. These, and countless other family members and friends, grieve Doris's passing.
Services for Mrs. Moore will be held in Anderson, SC, at McDougald Funeral Home. Visitation will be Thursday, June 3, from 5:30-7:30. The funeral service will be Friday, June 4, at 2:00 pm. Interment will follow at Greenville Memorial Gardens Mausoleum.