*press release provided by Lifesprings Resources
Franklin Springs, Ga. – In 2014 one Northeast Georgia business is celebrating a milestone: its 95th birthday. The party, in the form of an open house with refreshments, will be held on Friday, October 3, from 10:00 a.m. to 4:00 p.m., with a cake cutting and ice cream at 2:00. The community is invited to come celebrate and take a look at LifeSprings' design, printing and video facilities.
Originally a division of the International Pentecostal Holiness Church, Inc. (IPHC), LifeSprings was established in 1919 when Rev. George Floyd Taylor founded the Publishing House, an organization designed to print and publish materials for the denomination. Taylor served as the first editor of the denominational magazine and its line of Sunday school literature. The first material rolled off the press in November of that year. Even with numerous changes over the years, publication of Sunday school and other Christian education materials has continued uninterrupted to the present day.
The name of the IPHC's publishing division was changed to Advocate Press in 1959, and then to LifeSprings Resources in 1995. In 2013, Springs Media, LLC, purchased the business operations of LifeSprings while continuing to provide publishing and printing services to the IPHC as well as to numerous other church and commercial clients.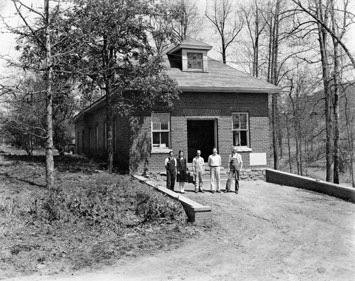 Originally housed in what is now Nash Hall on the campus of Emmanuel College, in 1959 LifeSprings moved to its current Highway 29 location, which has been expanded and remodeled numerous times over the years. It currently features print and motion graphic design services, website design and maintenance, a full-service printing press and bindery, three digital presses, and a fully appointed video and sound production studio which began operations in 2011. In 2013, LifeSprings expanded its design and printing services into Cornelia, Ga., through a merger with Kelly & Hardin, Inc.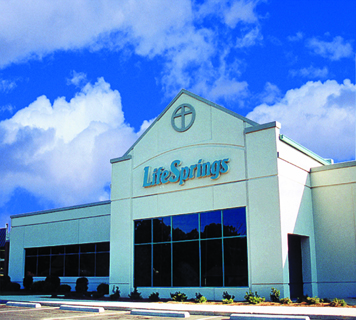 As it turns 95 years old, LifeSprings includes two main divisions: LifeSprings Church Resources is responsible for the continued creation and distribution of church resource materials, while LifeSprings Media oversees printing, graphic design, video production, and website design for both church and commercial customers.
"We have been through a lot of changes in 95 years," says LifeSprings Administrator Bobby Brooks, "but one thing has stayed the same. We have always tried to give our customers the best possible quality at a reasonable price. That's true whether we're designing a business card for a start-up company or shooting a video for a big commercial client."
For more information about how LifeSprings Media can serve your business communication needs, please contact us at info@lifesprings.net, or call 706-245-3138 or 706-245-3135. And plan to join the staff of LifeSprings for its birthday celebration on October 3!