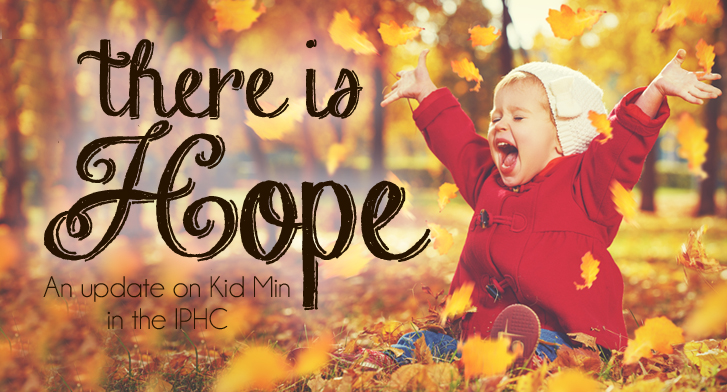 HOPE…we all need it, especially those of us who work with kids! Whether you're a parent, a children's pastor, a teacher, or a children's ministry volunteer, there are days that feel hopeless. We ask ourselves things like, "Am I really accomplishing anything?" "Are they ever going to get it?" "Am I wasting my time?" The answers are Yes, Yes, and No!
"Hope" is defined as "a desire of some good, accompanied with at least a slight expectation of obtaining it, or a belief that it is obtainable." As we are committed to obediently training our children in the way they should go (Pro. 22:4) we have much more than a "slight expectation" of being successful in that mission. Romans 15:4 reminds us that "Everything that was written in the past was written to teach us, so that through endurance and the encouragement of the Scriptures we might have hope." So, hang in there…there's hope!
The IPHC is known for being a "Place of Hope. People of Promise" and Discipleship Ministries is an integral piece in seeing that mission accomplished. As you teach, train, and serve the children under your care and influence, we want to help you be more effective in that process. That's exactly why KidMin, the children's ministry of IPHC, exists. Our heart's desire is to give you HOPE:
Heart – Regular reminders of why we do what we do;
Options – For resources, including curriculum, ideas, and support;
Principles – For effective children's ministry that will transcend any particular curriculum, facilities, or numbers; and
Encouragement – Building ourselves up in the Lord while we persevere and look to continually grow and improve.
So be on the lookout and be expecting to regularly hear from us as we offer help and hope to those who work with kids. We'd also love to hear from you here in Discipleship Ministries…your needs, wants, ideas, what's working and what's not. You can email us at kids@iphc.org or call 1-866-263-1623.
George Barna, in his book Transforming Children into Spiritual Champions (which by the way I highly recommend), says, "No matter how much we love God and our [biological & spiritual] children, we will do an imperfect job of raising spiritual champions. That's why we have to remember that it is not we who cause transformation but the Holy Spirit working through us that brings about such inner change. Our responsibility is not to do it all and to perform with perfection but to be available and diligent in our personal spiritual growth and to be willing to invest in the spiritual growth of our children. God will do the rest, sometimes through us and sometimes in spite of us."
Stay tuned and carry on, my friends, there's HOPE!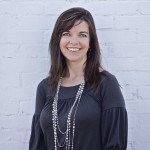 Dr. Ellen (Eby) Moore serves as the Consultant for IPHC CHildren's Ministries, as well as the Children's Pastor at The Ark Church, in Conroe, Texas.  An Oklahoma native with a rich IPHC heritage, Ellen earned her doctorate in Educational Leadership from Oral Roberts University after receiving her undergraduate and masters degrees in Education from Central State University (now the University of Central Oklahoma).  After years in public and private education she now enjoys serving kids, parents, and volunteers in her local church by creating environments where kids are connected to Jesus and encouraged and equipped to follow and serve Jesus for the rest of their lives.  Ellen is convinced that God has incredible plans for every child's life right now, not just for when they grow up, and they are changing the world.  Ellen has been happily married to her childhood sweetheart, Phillip, for over 25 years, and they're about to enjoy the "empty nest" as both of their children, Joshua and Meagan, will soon be in college.  When she has free time, you'll usually find her in the kitchen.