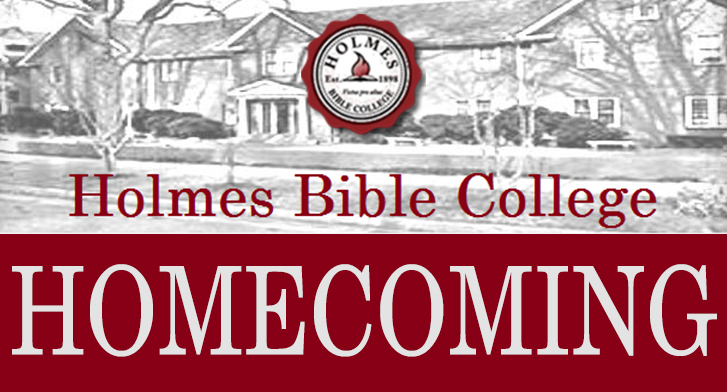 Holmes Bible College will host its Founder's Memorial Week and Homecoming March 4-7, 2015 in Greenville, SC. Guest speakers include Dr. Terry Tramel, chair of the Department of Theology and Missions at Southwestern Christian University; Rev. Beth Stephens-Johnson, evangelist; and Rev. Seth Cain, pastor of Village Church in Greenville, SC. This year's theme is Renewal to Reach this Generation.
Friday night, March 6, at 6:30PM will be a special time as alumni join for the annual Holmes Friends and Family Banquet. The evening will begin with a delicious catered meal, followed by humorist and inspirational speaker, Glen Ward. Make plans to be a part of this exciting weekend at Holmes Bible College.
For more information, visit www.holmes.edu.