Youth Ministries is starting a new project this month! Each month, through our Youth Pastor Connect newsletter, we will feature a youth pastor or youth leader. This will give everyone an opportunity to meet all of our wonderful pastors and leaders that you might not have ever met before!
to be featured in next month's Meet and Greet, answer the questions below and email to discipleship@iphc.org, along with a picture!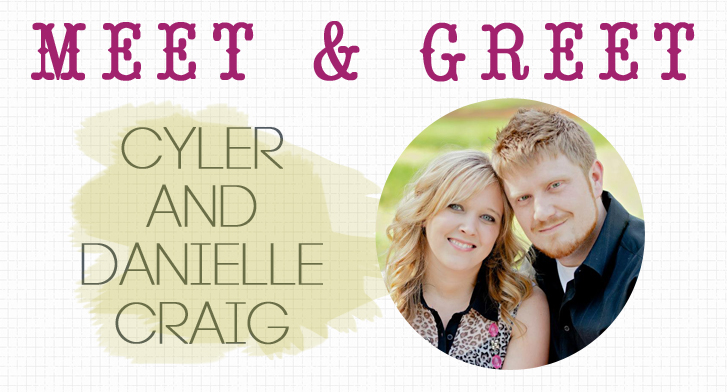 Names: Cyler & Danielle Craig
Position: Sonshine Network Ministries Youth Directors/ Youth Pastors
Years in Ministry: 3 Years as a couple. Separately 5 years and some change
Favorite Book for Youth Ministry: Crazy Love by Francis Chan
Favorite Candy: Cyler– Lindt White Chocolate Truffles (He's so fancy). Danielle– Reeses Pieces
Best Advice You ever received:
Cyler-" A well trained race horse doesn't respond to the opening of the gate but the command of the jockey." Not all opportunities are the right opportunities. We must be lead by His Spirit and only respond to His voice.
Danielle– "Love is their good at my expense." Whether in marriage, family and friend relationships, ministry, or dealing with strangers, I find that this piece of advice challenges me to look like Jesus… even when it hurts.
One thing you would share with everyone that we could pray for: We have been diligently working to open up a center for young girls and women, The Cinderella House, here in our community. We are desperately needing supernatural resources (connections, opportunities, favor, etc.). The young girls in our city need to see the tangible love of Jesus and we want to BRING it to them! At the same time, on a more personal level, we have been praying for God to bless us with an addition to our family. We have heard what the doctors say but we believe Daddy God more. We are beginning the endeavor of Foster Parenting but our hearts still wish to have children of our own.
Contact Cyler and Danielle:
Cyler:    Facebook-  https://www.facebook.com/austin.c.craig
Instagram- @chooz2liv
Twitter- @CylerCraig
Danielle:   Facebook- https://www.facebook.com/mrsdanicraig
Instagram- @mrsdanicraig
Twitter- @mrsdanicraig
Blog- http://destinyssidewalk.blogspot.com/