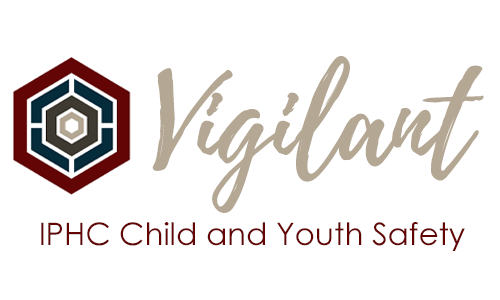 Over the past year, child and youth safety has been a growing concern for Discipleship Ministries. Nothing destroys a child the way abuse does, and unfortunately, the rates of sexual abuse against children continue to grow. Conservative statistics say that 1 in 10 children will be sexually abused, usually by someone they know. Additionally, this is on the rise in churches throughout the U.S. The number one lawsuit against churches over the last ten years (except for 2016) has been sexual abuse in nature.
However, there is hope. IPHC churches can be places of refuge for the young, weak, and vulnerable, and that includes: 1) protecting the young while they are in church care and 2) being trained to recognize when they are being mistreated at home or otherwise. So, it is from this desire to protect children and youth that the Discipleship Ministries team has created a new resource for the local church.
On September 16th, Discipleship Ministries unveiled Vigilant: IPHC Child and Youth Safety Resource. The initial release will feature a 5-part video series featuring the CEO of Adults Protecting Children, Steve Collins, and Police Detective (Special Victims Unit) Amanda Hogan. There are multiple components in the works: webinar training (October 28th), documentation and guidelines, and continued support.
Kristi Cain, National Director of Children's Ministries, noted, "One of the best responses we could get from Vigilant is that churches are more motivated and equipped to make changes that will forever affect the lives of children. While the situation is daunting, we do not have to be overwhelmed. I believe God is helping us make our churches safer places for the vulnerable. What an incredible time this is."
Bishop Tommy McGhee stated, "We are thankful for the relationship with Steve Collins and the ability to present this information on child safety to our churches. Child safety is one of the most important issues that local churches ensure they are covering in risk management."
To visit the Vigilant website and to view the training videos, click here.