By all accounts, seventeen-year-old Joseph was a spoiled brat.
Genesis 37:2-3 briefly summarized teenaged-Joseph as a tattletale and the favorite son of Jacob—born to him in his old age and openly favored by him in front of the other eleven children. As if those two details didn't cause enough strife in his large and dysfunctional family, Joseph was also a tactless dreamer. Scripture tells us Joseph had visions in which he was not only in a prominent leadership position over his family, but also in which his older brothers (and literally all creation) would one day bow to him. When Joseph excitedly shared his future with his brothers, it's no surprise they were jealous of him, and it's not shocking to read about their plot to get rid of him. Though his future was ordained from God the Father Himself, Joseph lacked discretion in revealing his visions to his brothers. There was no end to his sense of ambition. He sounded like a pretentious upstart with a big mouth.
In their recent 2020 research report, "What We Know About Gen Z," Feed Youth Ministry observed Gen Z as being particularly "achievement-minded," and that, "Two in five say that professional and educational achievement is most important to their sense of self, the first generation to rank those things higher than family." According to the report, their sense of accomplishment comes with a desire to be acknowledged, and that "more than half (57%) of Gen Zers around the world expect to be promoted in their jobs at least once a year."
Moreover, their idea of achievement and accomplishment is rooted in financial success. In responding to a survey question for the 2020 report, "teens literally selected the image of a person holding a handful of $100 bills to represent their picture of success." Happiness, for this generation, is cemented in the mold of wealth and prosperity.
There's good news and bad news.
Bad news? There are observable parallels between the "spoiled-brat" Joseph in Scripture and the teenagers in our communities, churches, and youth groups. Like every other generation, they've witnessed the personal and professional successes and failures of their parents and grandparents—but unlike any other generation, they've heard a social-commentary of obscure, but loud, voices on the internet, and they've been empowered to hack the system by the super-excess of information found on the screens in their back-pockets. Armed with access to the accumulated knowledge of all the world-wide-web, and often without the wisdom that comes from experience, they are pressing forward to take charge of their destiny and secure a future that's more lucrative and influential than their parents—and based on their social media presence, they are asking for and fully expect to be praised for their ingenuity and entrepreneurism.
Like Joseph, this generation has been given a sense of purpose and vision from the Maker Himself. To the frustration of their elders (who have spoiled them and doled out participation trophies to even the most unmotivated and disinterested among them), they've announced their intentions to whomever will listen and ignored the conventions of climbing ladders erected by the previous generations.
Eeesh. Perhaps that's a little sharp?
As a youth-ministry leader, I'll admit Gen Z has already received it's fair-share of harsh criticism from the previous generations. Sadly, they're now accustomed to being caricatured with broad, disparaging brush-strokes like "entitled," "lazy," and "snowflakes;" so much so that being called a "millennial" has become insulting, and "Ok, Boomer," has become their generic, prickly response.
In those conditions, such observations leveled at Gen Z might be offensive, joining right in with their chorus of detractors if Gen Z hadn't already owned those observations in the research. 40% of Gen Zers admitted they find their sense of identity in accomplishment and achievement, more so than within their own family (before too quickly observing family-dysfunction in the US as the primary cause of their shift, the Global Youth Culture report states that "69% of US teens say they have had a good family experience overall"). More than half expect their performance to bypass the traditional custom of "paying one's dues" on a job and go straight to the top with yearly promotions.
Ooof... That wasn't much better. Is there any good news?
Absolutely! Don't forget that God gave those dreams to Joseph, and God used Joseph to save His covenant-people from famine and destruction. Regardless of his spoiled teenage-attitude or his snarky disposition, God favored Joseph over his brothers and gave him the resources to do more than his father or his ancestors to impact and influence the world. Remember that Joseph became second only to Pharaoh, and because of his obedience to God, he rescued the ancient Near East from starvation (cp. Gen. 41:41-45).
Just like Joseph, God has positioned this generation with more tools and technology to reach the world with the Good News of Jesus Christ—perhaps more so than any other people in the history of civilization. The rise in globalization, the proliferation of communication tools, and abundant access to the internet has connected more people across greater distances than once imagined. Due to advances in medical technology, Gen Z is poised to live longer and do more. Plus, the increase in civil tension, global unrest, and the heightened sense of uncertainty about a peaceful future has not diminished their dreams. Not only is Gen Z armed with knowledge, not only are they the benefactors of the affluence of their parents, but they are also inspired to see the world changed in a positive way, and they carry the ambition and the drive to see it happen.
But what do we DO with this? How do we as youth workers help these Dreamers, these ambitious entrepreneurs, navigate their culture and their circumstances to not only see their God-given purposes fulfilled, but also avoid some of the pitfalls Joseph experienced on his way to the top?
First, listen.
No, really. Listen.
Sincerely listening to another person—not formulating a response while they're speaking—is an act of humble service. It requires giving the other person your total attention and allowing them to express their thoughts and feelings without interruption or fear of rebuke. Sincerely listening is giving the floor to their ideas without necessarily giving consent. This act of service opens the door for interaction, which opens the door for relationship. That kind of relationship with a teenager offers a tremendous opportunity for discipleship. If you're listening with the ears of the Holy Spirit, He will quicken your heart and mind to ways you can help shepherd them. They'll be much more interested in your opinions and experiences if they believe you genuinely care about theirs.
Therefore, listen to their thoughts and dreams. Ask to hear more about their ambitions, and let them share their plans for success, even if they sound half-baked or ill-conceived. Try to keep at least a neutral expression on your face, regardless of what they tell you, as even such simple body-language can communicate volumes to someone who is opening up.
Second, encourage.
Be the cheerleader in their corner, applauding their desires to be and to become more. You might be the only adult who really encourages them. Notice the ways they're attempting to hear God's voice and find ways to praise their process. Point out what they're doing well—the act of dreaming itself is a creative spark from the Divine Nature—and be a support system when they attempt to fly.
NOTE: That kind of encouragement might sound a little radical—and I'm sure it raises several "But what if" questions in your mind. Of course, not all dreams are from the Lord, and not every desire comes from the Father. The plans and purposes concocted by a teenager can be far-fetched, and they've been placed in our stewardship so that we might shepherd them. That's where we arrive at step 3.
Engage.
Listen—and when they're done, encourage them and ask relevant questions. Use the phrase, "tell me more," and let them articulate the thoughts and desires of their heart. As you're truly listening, and listening with the Holy Spirit, respond to His prompts and allow Him to help you ask questions that not only encourage them, but also challenge them. Those kinds of challenges can come in the form of thoughtful questions (of which you'll have none if you're only thinking about how to respond to them while they're talking), and if those questions come from a heart responsive to the whispers of the Spirit, then He can do the transformative work in their hearts and minds with a well-spoken word. As the proverb writer noted, "Like apples of gold in settings of silver, so is a word skillfully spoken" (Proverbs 25:11).
Listen 
•

 Encourage 

• 

Engage

It's apparent to all of us, especially those of us in youth ministry, that Gen Z is poised to lead this world sooner than later. They're ambitious and they're well-resourced. We have the opportunity and the privilege to walk with them on their journey to fulfilling God's ultimate plan. Let's do our best to shepherd these dreamers on their way to the palace!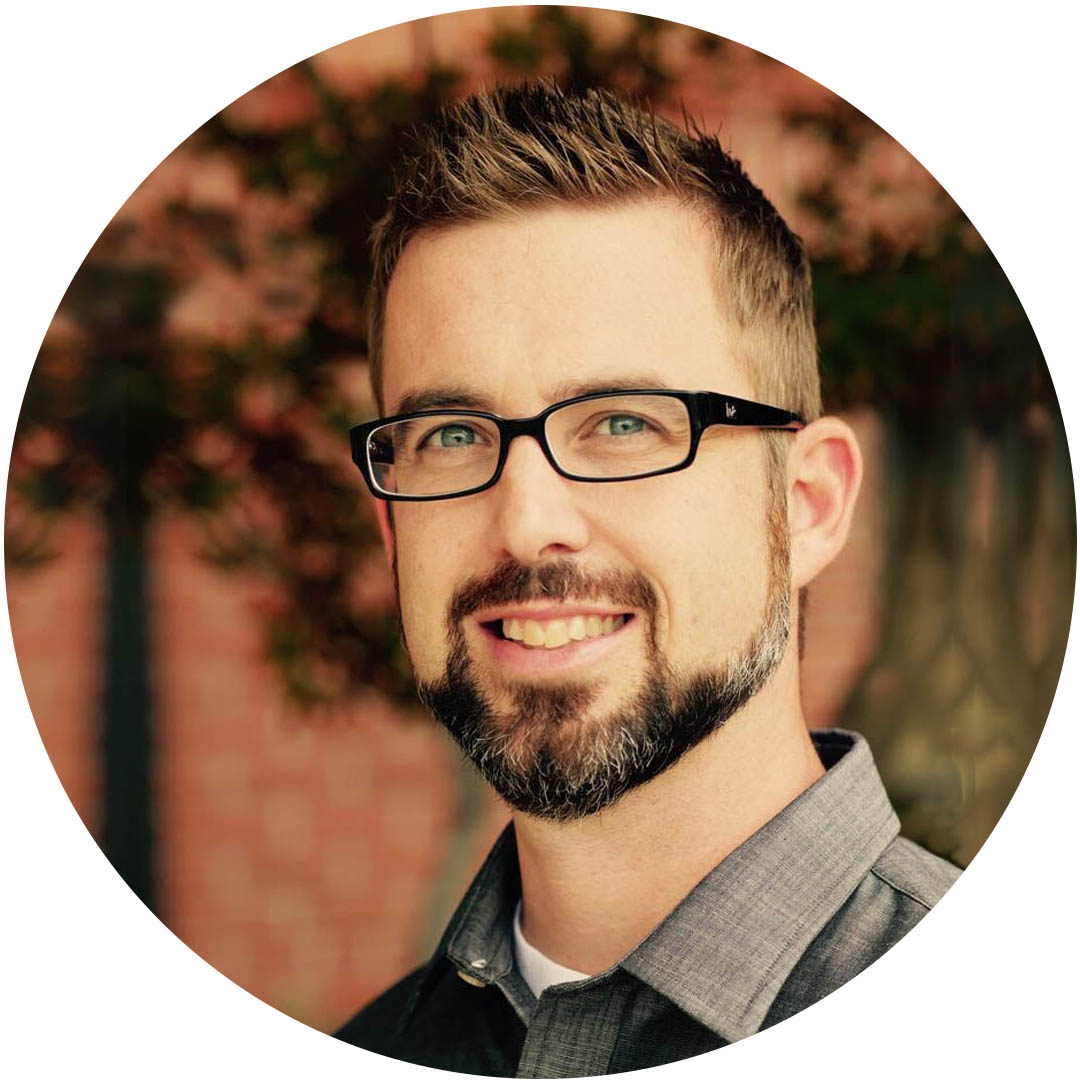 Rev. Stephen Jones currently serves as the Pastor of Student Ministries at Living Hope Church in Lenoir, NC. In 2002, Stephen earned a Bachelor's of Arts degree in Christian Ministries from Emmanuel College in Franklin Springs, GA. In 2008, he completed a Master's of Divinity degree from Gordon-Conwell Theological Seminary in Charlotte, NC. Since 2002, Stephen's full-time ministry to teenagers has spanned two IPHC Conferences, three IPHC churches, and numerous IPHC summer camps. Stephen currently occupies the Leadership and Skill Development Portfolio under the Student Ministries Advisory Team.