The 2021 IPHC Student Ministries HUDDLE event was a huge success…and not just because of the Thai food.
If you haven't heard of The HUDDLE by now, it's the annual one-day training event that brings together local church youth workers from all over the IPHC. At only 36 hours long, the HUDDLE is…
Short enough to accommodate the most demanding work-schedules of any full-time leader or volunteer
Close enough for many of them to arrive on a Thursday evening with minimal travel time
Laser-focused on youth ministry in this generation
It takes place in late-February, early-March every year in a super-nice hotel, the Marriott Center-City in uptown Charlotte, NC. For a minimal cost ($150), StuMin provides 2 nights lodging, 3 meals, a full day of training content from respected national youth ministry professionals, AND a night of fun with a large group of crazy youth leaders. It's almost too good to be true, right?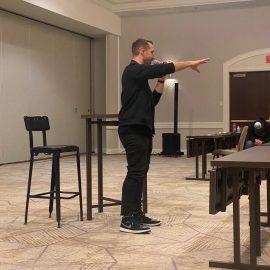 This year, more than 70 youth leaders registered to attend the HUDDLE—67 of those leaders came from Wisconsin, Texas, Alabama, Oklahoma, Florida, Virginia, Georgia and the Carolinas. We met in the hotel's large conference center (with masks on and socially distanced) to hear Terry Parkman, the NextGen Pastor at River Valley Church, share updates about GenZ and "the Seven Deadly Sins of Youth Ministry in a Post-COVID World." SMAT member Josh Lafferty opened our HUDDLE with a worship song, and the Spirit of God moved in a powerful way to set the tone for the rest of our day. With our hearts and minds unified around Him, we began to learn and grow together.
The best part about The HUDDLE is how we intentionally mix content with interaction. We believe our best resources are the people serving with and around us, and that our best ideas come when we learn from each other. With that in mind, we design our training to not only include great insights from proven professionals in a training format, but we also create multiple opportunities for small-group collaboration from fellow ministry partners and peers. In other words, we encourage our leaders to HUDDLE up! Our game night (following supper on Friday evening) has quickly become a crowd-favorite, as youth-group leaders gather in the conference room to "experiment" together with youth-group games. The fun and laughter get loud quickly.
For the SMAT, the most rewarding part of this event comes when we hear the stories of new friendships built during the HUDDLE, of brand-new ideas sparked by a random connection, of purpose and passion in ministry being reignited, and leaders who went home excited about serving their students. The 2021 HUDDLE generated all of those, and more, and we can't wait to get started planning the '22 event.
And did I mention the Thai food?
Worship at the Huddle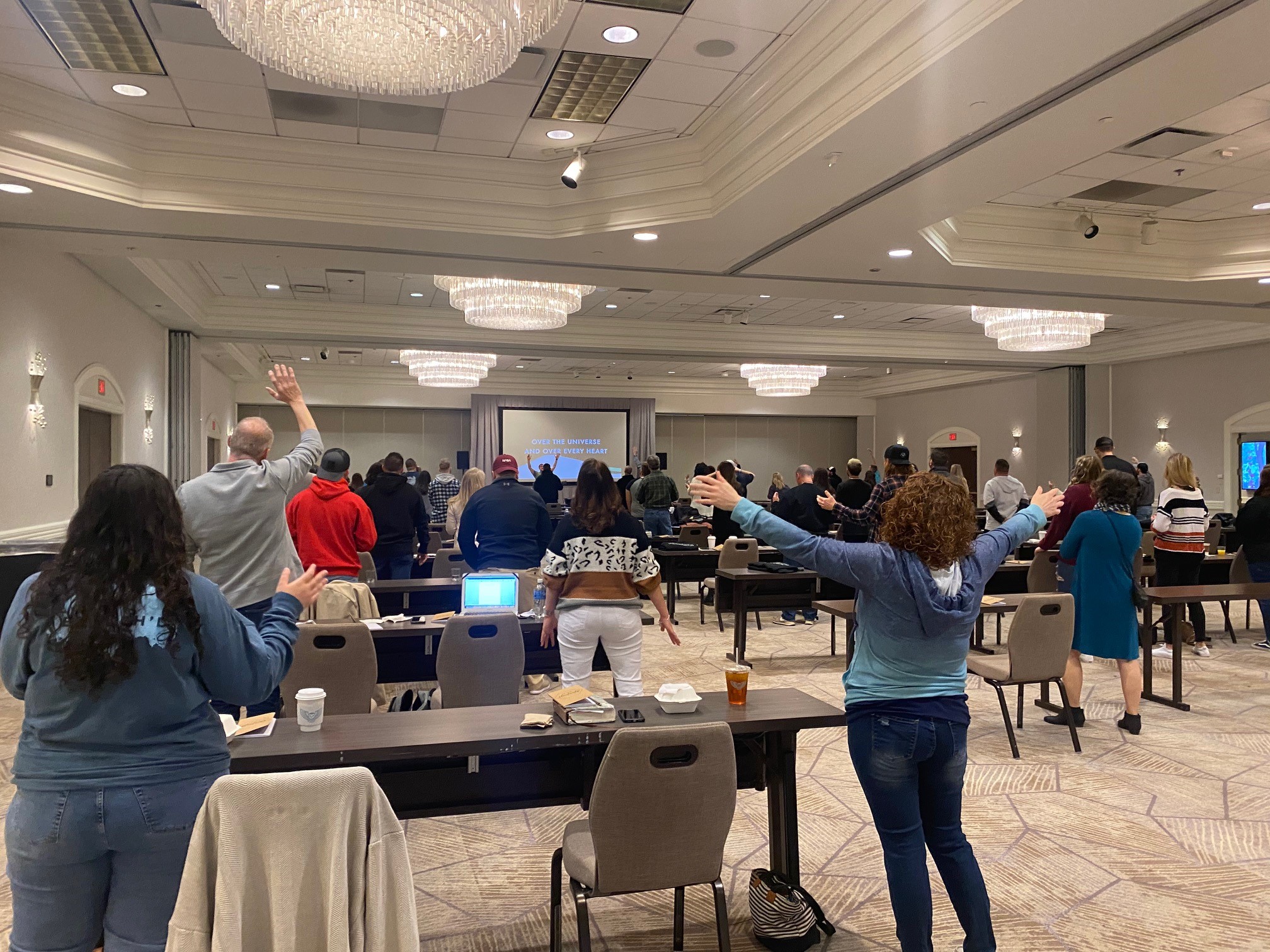 Break-out Session