Saint Augustine is credited as the original source for the saying, "To sing is to pray twice." There is little doubt that the depth of our worship shows up as much (or as little, as the case may be) in our singing as in our preaching and praying, and our worship can only be as deep as our theology. When I was growing up in the church in the 90s and early 2000s, we were singing hymns and choruses out of songbooks. In those days of not so long ago, the musical portion of the worship service was often simply called the "singing" or the "song service." This song service was led by the "song leader." The song leading often happened at the pulpit with the song leader conducting with one hand and holding a hymnal in the other hand. There was a hymnal with a lot of the traditional Protestant hymns, a Redback hymnal with all the shaped-note hymns, and a black three-ring binder with the printed lyrics to some of the newer "choruses." It was understood that what we were doing was worshipping God, but there was little to no mention of worship as a separate part of the service. The whole gathering was called the "worship service."
Daniel I. Block writes in the Preface to his book, For the Glory of God: Recovering a Biblical Theology of Worship:
A number of years ago I preached in a large church with three Sunday morning services. I shall never forget when, at a transitional moment in the service, the "pastor of music and worship" declared to the congregation, "Now, before we continue our worship, let me read a passage from Colossians 3"––as if reading and hearing the Scriptures are not exercises in worship.
These days, the church has all but moved away from the terms, "music ministry" and "music minister" for the more ambiguous terms, "worship ministry" and "worship leader." While these newer titles basically fulfill the same function as the older titles, they also serve to bring together a more robust and dynamic understanding of the role of music and worship and the relationship between the two concepts. In some ways, this could be seen as progress in the church. It is helpful to see how music fits within the larger context of acts of worship. However, there is also much to be appreciated about an understanding that worship is multifaceted and includes but is not limited to music. When the two are confused, we might call one by the other name. There are other acts of worship that we don't often enough consider acts of worship, but which are every bit the act of worship that music could ever be––namely preaching, praying, giving, reading Scripture, the Lord's Supper, and Baptism. So, we might say that we are going to worship––sing––and then the preacher will preach. But if the two are not confused, then we can better understand what each means within itself. We can say that we are going to worship as we sing and as the preacher is preaching. We might also then say that all music ministry is worship ministry, but not all worship ministry is music ministry. Andrew B. McGowan writes,
Worship…is sometimes now a way of talking about music. This would have baffled Christians of the first centuries; music was often important for their communal gatherings, as were buildings or food, but music was neither the most central or distinctive aspect of their gatherings nor identified with 'worship' as such, any more than other ritual activities were. Yet sing they did.[1]
For Johann Sebastian Bach, making music was an opportunity to worship and bring glory to God. He is one of the most prolific composers of all time and is known as the father of Western classical music. He was also a devout Christian in Germany who rose to prominence in the wake of Martin Luther a century earlier, whose own influence on music and congregational singing cannot be overstated. Bach served as a church music director for much of his life, composing and performing a new piece of music nearly every single week. He once wrote about "the most perfect foundation of music," saying that "a well-sounding harmony results for the glory of God and the permissible delight of the soul. And so the ultimate end or final purpose of all music…is nothing other than the praise of God and the recreation of the soul." Bach's music was such an expression of his own life's worship that he signed his compositions with the initials S. D. G. or Soli Deo Gloria, the Latin phrase meaning, "To God alone be the glory." A lot can be gleaned from Bach's commitment to calling music just what it is––music––but making it for the glory of God. May the music we make be made in the same way—with such skill, sincerity, and spirit—that it brings glory to God and recreates, restores, and renews the souls of those making the music and those listening who are themselves being made (or formed) by the music.
For all these reasons and more, we ought to ask what we mean when we use the word worship and consider how we can appropriately place it within our Pentecostal worship while acknowledging the many other parts of our worship beyond the music and singing alone. Can we expand our definition of worship to include more than just the time in our gatherings during which we are singing? Would it reduce the significance of music in our worship to suggest that worship is more than music? Does it reduce the meaning of worship to suggest that our music ought to be done well? Can we value the role of music and singing in worship so that it helps us to worship rather than hinder us? As we consider these many dynamics in the relationship of music and corporate worship, may we, too, say with Bach as we worship the Lord each week through music and singing: "To God alone be the glory!"
[1] Andrew B. McGowan, Ancient Christian Worship: Early Church Practices in Social, Historical, and Theological Perspective, 111.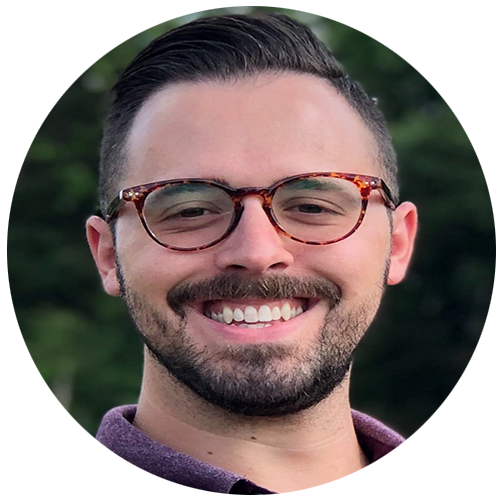 Trés Ward serves as the Assistant to the President, Director of Worship and Arts Ministries, and an adjunct faculty member at Emmanuel College. He teaches courses in Worship Ministry and Music Education and directs the Emmanuel Singers, The Voices of Emmanuel, and the Chapel Worship teams. Trés received the Bachelor of Music Education from Appalachian State University and is completing the Master of Divinity at Liberty University with an emphasis in Worship Studies. A credentialed minister with the International Pentecostal Holiness Church, Trés has served the local church and at conference and general denominational events as a choir director, worship leader, and Fine Arts adjudicator as well as an itinerant preacher, evangelist, youth camp speaker, and missions team leader.