A good name is to be more desired than great wealth (Proverbs 22:1 NASB)
The late Colonel Bill Linn, former North Carolina Conference Commander, said several times "Your reputation is only as good as the last thing you did." All you must do is look at the news to realize that this is true. The things that you do will either add value to or take away from your name.
We are both blessed and cursed with countless means of technology and information available to us today. A vast amount of knowledge and trouble are only a click away. It takes a lifetime to build your character, but only seconds to destroy it.
Jim Garlow, former pastor of Skyline Church in La Mesa, CA said, "More than ever before, the world is looking for men of faith to stand strong, speak truth, live authentically and fight for righteousness."
In a recent newsletter, Paul Louis Cole, president of Christian Men's Network, stated "Character is a foundational ingredient in a successful life. A man's talent can take him to a place that his character cannot sustain. Talent can be built while alone, but character is fully engaged in community."
Paul Cole went on to list Five Ways to Build Your Character:
1. Commit to living in private what you talk about in public
2. Make truth the bedrock principle of your life and your speech
3. Practice forgiveness
4. Develop friends with a heart for God
5. Push away from distractions
As Royal Ranger leaders and Christian men, these are principles we should strive daily to live by. Because as we live out these principles in our lives, we are modeling to our young men how they should live. We all know too well that more lessons are caught than taught when it comes to teaching about character. What they see us do is what they will do.
The Royal Rangers' mission is to evangelize, equip, and empower the next generation of Christlike men and lifelong servant leaders. We are called not just to be disciples but also to make disciples. You know you have become a true disciple when you begin making other disciples. If you want your boys to be better disciples, you must become a better disciple. I heard Bishop Thomas McGhee say it this way "The law of the soil is the law of the soul. What you sow, you also reap."
A.W. Tozer said "Each generation of Christians is the seed of the next, and degenerate seed is sure to produce a degenerate harvest not a little better than but a little worse than the seed from which it sprang. So vitally important is a spiritual quality that it is hardly too much to suggest that attempts to grow larger might well be suspended until we have become better."
Paul told the Philippians, "Not that I have already obtained it or have already become perfect, but I press on so that I may lay hold of that for which also I was laid hold of by Christ Jesus. Brethren, I do not regard myself as having laid hold of it yet; but one thing I do: forgetting what lies behind and reaching forward to what lies ahead, I press on toward the goal for the prize of the upward call of God in Christ Jesus." Philippians 3:12-14 NASB
I especially like this part of the verse, "but one thing I do: forgetting what lies behind and reaching forward to what lies ahead," Things in our past can keep us from growing as disciples. We keep having problems with the same things over and over in our lives because we have never truly let them go. The scripture here tells us that we must first let go of the things behind us, so that we can reach forward to what is in front of us. What do you need to let go of from your past so that you can enter what God has for you in the present and the future?
Men, we do not have to be perfect to set an example, but we do have to be a disciple to make a disciple. Discipleship is a process, not an event. We must be growing every day. Your boys will become like you before they ever become who you want them to be.
---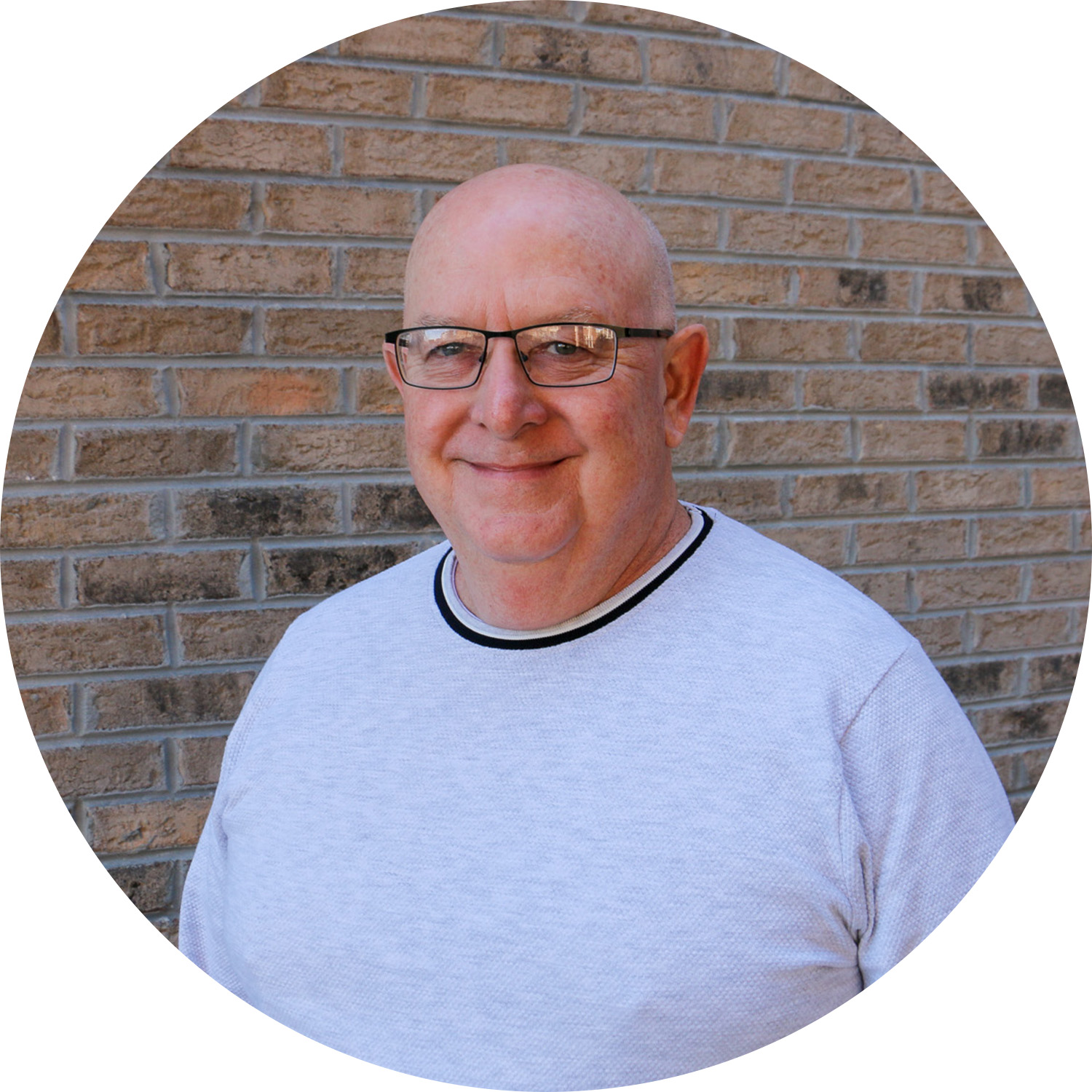 David Moore has served as the National Commander of the Royal Rangers for the International Pentecostal Holiness Church since October 1998. Before coming to the national office in 1993, he worked in the Global Ministries Center accounting office. Commander Moore has been actively involved in a local outpost since 1985. He currently serves as the Senior Commander for his local church and works on a weekly basis with the Ranger Kids outpost.