Friends, if you haven't noticed, they are here! Help has arrived! Back up has rushed to the scene!
All over the United States, IPHC churches and conferences are rising up from complacent methods and outdated strategies, or lack thereof. Bishops are rising above real challenges and roadblocks. Pastors are rising beyond victim mentalities and thoughts of "We've tried everything!"
Now, healthy, growing, multiplying, churches are becoming the new testimony of the IPHC churches in America. And, though it may sound cliché, it's evident that the best is, truly, yet to come!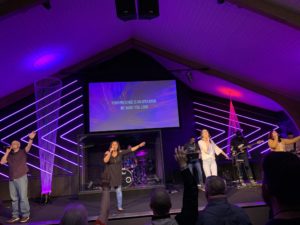 If you know, you know! If you don't, please allow me to shed some light on what's going on so that you, your church, and your conference can benefit, too.
Upon immediate observation, the game plan is simple: Provide practical, immediately applicable local church training and leadership development to those who want it. I know what you might be thinking, "Great…here we go again." However, that, frankly, isn't the case. There's evidence here. Testimonies from pastors, local church and conference leadership that you know. You don't have to take my word for it. Additionally, I have no intention of teaching you anything as you read these words. Instead, my goal is to simply point out a few things and whet your appetite for more, then connect you with people who can provide help and support. This article is not a crash course in local church ministry or leadership development. I'll leave that to those who are doing it – living it out, day after day – and getting results.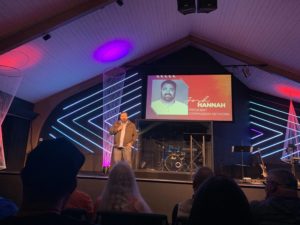 For as long as I can remember, my father has asked me a specific question after I come home from a conference, mission trip, service, or something similar, and that is: "What are three takeaways you learned?" It has become so commonplace in my life that after the Equip Conference March 15-16, 2019, I naturally determined three takeaways for myself. Now, keep in mind, this Equip Conference was designed to showcase, exemplify, and display the "ins and outs" of a healthy IPHC local church.
The three takeaways are as follows:
Lost? First and foremost, I observed the obvious passion and zeal that the leaders and speakers of the Equip Conference exhibit for the lost. That is their priority, as it should be, right? Luke 19:10 tells us, "for the Son of Man has come to seek and to save that which was lost." Upon arrival Friday night, you hear it, then you hear it again, then you wake up Saturday morning, attend the sessions and hear it again, and again! Our consideration should be to lead others to Christ. Do you want a healthy, growing, multiplying, church or conference? Then center your efforts around getting souls saved. Will it be perfect? No, but it'll be worth it.
Learn from the experts! Now, before the scoffing and stoning takes place, let me say that those who were onstage, those who held the mic at this Equip Conference wouldn't go so far as to claim they were experts in anything. However, as someone who wants to learn, I want to be taught by people who can teach me something. I'm sure you've heard that "experience is a great teacher," some even say it's the best. This is what these individuals bring to the table. Common sense tells me to get as close to them as possible. They've been there, they've done that – and gotten results. Matthew 21:18-22 tells the story of the withered fig tree. We must consider what becomes of things that do not properly produce according to Scripture. Am I saying this to praise these people or put them on a pedestal? Of course not, they wouldn't want to be there anyway. What I am saying is, "Thank God for them!" And furthermore, they are willing, eager, prepared, and ready to help.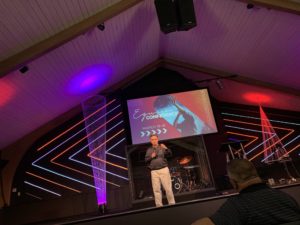 Wait. What? IPHC? What is that supposed to mean? If you're reading this, I assume you know what IPHC stands for, if not click here after you finish reading the rest of this article. 🙂 However, I'm not just talking about the words that correspond with the letters. I'm referring to the idea, the church, the people, the destiny. This comes from someone who was born and bred in the IPHC. For me, Psalm 139 reads, "You sent me to an IPHC church in my mother's womb…" All jokes aside, I've seen the church at the local, conference, and general level and what I'm trying to tell you is, it's here. The realization that angles and agendas, politics and egos, grudges and "my own piece of the pie," are thrown out the window when you work together is spreading across this family we call the IPHC. Honestly, IPHC ministers and leaders helping, supporting, training, and even celebrating other members of the IPHC is a welcome sight! We are all on the same team, friends! We are striving toward a common goal, the destiny, and calling that God has willed.
Praise God for what is taking place all over the IPHC in these settings. It's proving to be a gamechanger for us already! All this is something to get excited about, folks, I hope you can sense the energy circulating through the IPHC. The goals of Arise 2033 demand an increased level of strategy, growth, and movement. It's all, literally, for such a time as this!
I hope all these words sparked something in you, I trust that you want to be a part of what God is doing through the IPHC, in the U.S., and abroad. The next Equip Conference will be held August 9-10, 2019, in Dickson, Tennessee. I hope you can attend! We welcome you, we need you, your sphere of influence, your friends, and our IPHC family, to be a part and dive in.
You belong here, in the know!