Travis Lowe will succeed David Parker as Extension Loan Fund president. He brings extensive banking and pastoral experience to leading and managing the Fund's more than $50 million in assets. He will assume the role and move to Oklahoma City in December.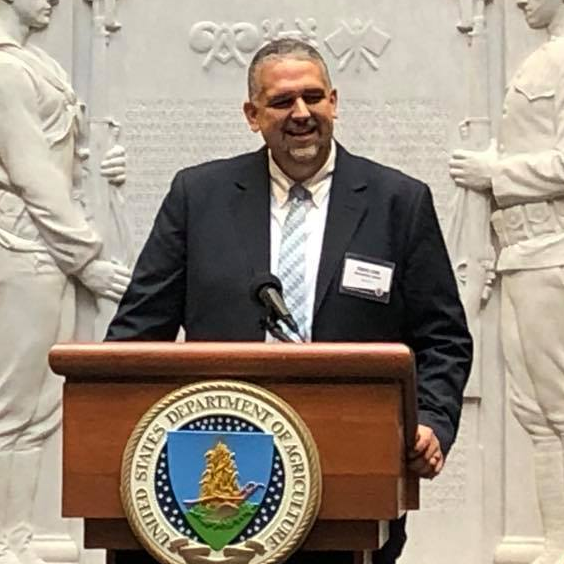 When the Extension Loan Fund's board began seeking the Fund's next president, they hadn't imagined he would be in the room. Travis Lowe, who was serving as vice chairman of the Fund's board, was pastor of a thriving church in Bluefield, WV.
But Lowe's history of successful commercial and market lending, combined with a deep commitment to holistic ministry in communities, made him an ideal candidate. Economic development flowed naturally from his pastorate of Crossroads Church (IPHC). He founded CREA Company in 2019, helping to launch a number of businesses in Bluefield. He also partnered with area pastors and Bluefield College to create HopeWords, a writer's conference that brings thinkers and writers to Bluefield. His work has allowed him to take advantage of national platforms to discuss the need for "well-rounded" gospel ministry, ministry that addresses economic as well as spiritual concerns.
IPHC Presiding Bishop Doug Beacham sees Lowe's varied experience as a significant benefit for the Extension Loan Fund.
"The IPHC is excited about the selection of the Extension Loan Fund Board of Rev. Travis Lowe as the Fund's new president. Rev. Lowe brings a strong banking background as well as that of a local church pastor to this important position. A gifted writer and thinker, Rev. Lowe is the perfect choice to lead the Extension Loan Fund as it continues to grow and serve the churches of the IPHC."
For his part, Lowe sees the presidency of the Fund as an opportunity to continue serving local churches.
"I am so thankful for the opportunity to lead the Extension Loan Fund," Lowe said. "I hope to serve the IPHC well. I also want to honor the legacy of excellence and professionalism that David Parker leaves behind by helping our churches continue to dream, build, and grow."
Extension Loan Fund was founded in 1958 with an initial investment of $100 by Dr. Lonnie Rex. The fund has grown to more than $50 million in assets, and it provides local churches with capital to begin and expand, while offering investment opportunity to individuals, congregations, and other IPHC entities.
Lowe succeeds retiring president David Parker, who has led the fund since 2009. Parker announced his retirement earlier this year.
"The IPHC is grateful for the dedicated service of Mr. David Parker," Bishop Beacham said. Under his leadership the Extension Loan Fund grew substantially. Mr. Parker's commitment to our local churches and our investors has been a stable feature of this important financial ministry of the IPHC."
For more information about IPHC Ministries, visit our Web site at iphc.org. Details and resources for the Extension Loan Fund are available at elfiphc.org.