When it comes to giving, Bill and Melinda Gates are considered "chart toppers." One year, they gave $60 billion to such causes as a cure for HIV/AIDS and malaria, and the prevention of mother and child deaths. But since they are still listed among the wealthiest families in the world, we can assume that they still have financial reserves.
Let's contrast that gift for secular causes to the biblical account of a widow giving her last two copper coins (worth less than a cent) into the Temple treasury. Jesus observed, "All these people gave their gifts out of their wealth; but she out of her poverty put in all she had to live on" (Luke 21:3-4). She may have zeroed out her bank account, but she was practicing a "Give to Live" principle: She gave expecting God to bless her obedience. Philippians 4:19, "God will meet all your needs according to the riches of His glory in Christ Jesus."
The Bible says "the Earth is the Lord's" (Psalm 24), so we can spiritually bank on His unlimited resources. Paul described them as "glorious riches" (Ephesians 3:16). Some of us may hear that phrase and think of massive piles of money, but to understand what Paul was referring to, we need only flip back to Ephesians 2:4–5, "Because of His great love for us, God, who is rich in mercy, made us alive with Christ." God's riches include His mercy. He uses it to add abundance to our living as a follower of Christ.
Imagine a child obeying a parent's request and that parent punishing the child by not allowing him/her to eat dinner with the family that night. Jesus put that scenario to rest. Matthew 7:11, "If you, then, though you are evil, know how to give good gifts to your children, how much more will your Father in heaven give good gifts to those who ask him!" So if abundant provision is a human parental reaction, what kind should we expect from our heavenly Father? We can expect Him to bless our obedient giving with generous resourcing!
About the Author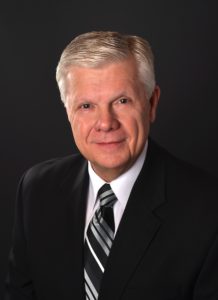 Dr. Stan Toler has served as a general superintendent in the Church of the Nazarene as well as a pastor for over 40 years in Ohio, Florida, Tennessee, and Oklahoma.
Stan Toler has written over 100 books, including his best-sellers, God Has Never Failed Me, But He's Sure Scared Me to Death a Few Times; The Buzzards Are Circling, But God's Not Finished With Me Yet; God's Never Late, He's Seldom Early, He's Always Right on Time; The Secret Blend; The Relational Leader; Practical Guide to Pastoral Ministry; The Inspirational Speaker's Resource, ReThink Your Life, his popular Minute Motivator series, If Only I Could Relate To The People I'm Related To and his newest book, Outstanding Leadership. His books have sold over 3 million copies.
Toler for many years served as Vice-President and taught seminars for John C. Maxwell's INJOY Leadership Institute training church and corporate leaders to make a difference in the world.
He and his wife, Linda, an educator, have two married sons, Seth (Marcy) and Adam (Amanda), and five grandchildren Rhett, Davis, Wren Olivia Clara Jane and Bennett.