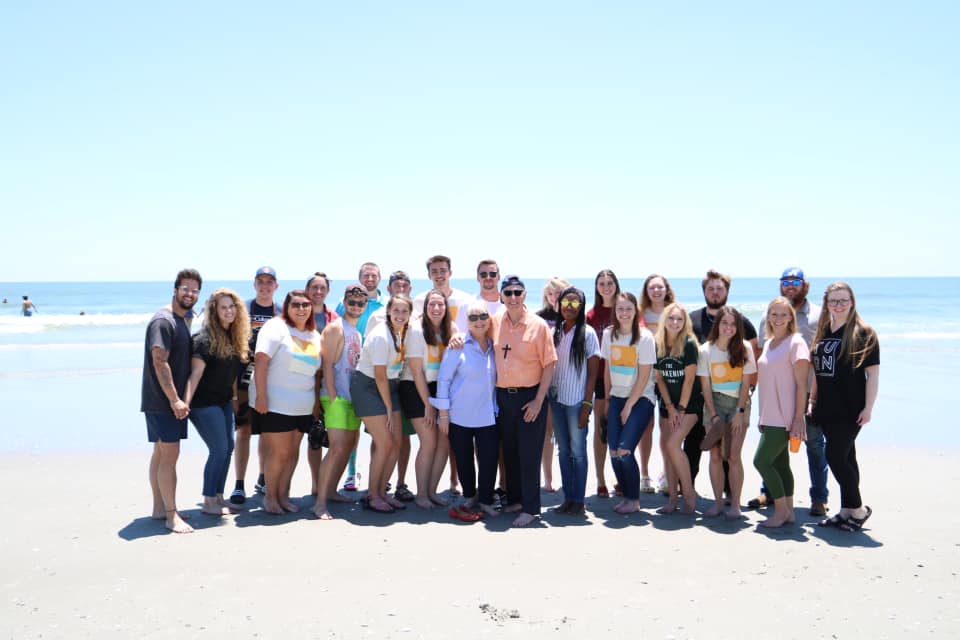 IPHC Students and Discipleship Ministries are excited to announce our second annual Connect event in May 2023! We want to partner with young adults who are being led by God to a career of ministry. Whether you are passionate about ministry to children or teenagers, leading in music, serving as a counselor, or shepherding as a senior pastor, it is necessary for you to continue to grow personally in order to lead others! If you are preparing for a future in serving as a pastor or minister in the United States, we want to connect with you and come alongside in your preparation!
We will begin this venture with a Connect Young Adult's Weekend May 25-28, 2023. For this event weekend, we're recruiting a small group of Young Adults who will join us at a large beach house in Myrtle Beach, South Carolina. This weekend will include teaching and discussions on pastoring, discipleship, mentoring, counseling, and leadership, as well as lots of fun making memories on the beach. It'll be hosted by the Student Ministries Advisory Team, and we're bringing leaders from all over our movement to join with us. It promises to be a powerful weekend where relationships are built, mentors and proteges come together, and ministry leaders are developed, discipled, and deployed back to their communities.
Would YOU consider joining us ?? During this weekend, you will learn and dialogue about Biblical interpretation, Theology, Inner Healing, and Prayer. We also will help you prepare for your own self-care as a minister and pastor. Additionally, we hope this starting point will help you feel even more connected to the IPHC as you eventually look for ministry job opportunities in our churches.
The application process for Connect Weekend is simple, and the cost is $79. This cost will cover your lodging for two nights, all meals, and training materials. You will be responsible for travel costs to arrive in Myrtle Beach, SC arriving on Friday, May 20, 2022 by 12 noon, and departing by Sunday, May 22 by 10 am.
If you are interested in being a part of this event, please complete the linked application. After we receive your application, we will follow up with you with more details and a Brushfire link to send your payment.